From Cow Flop to Flowerpot: Using Excess Manure Naturally

I actually stole this observation from a stand-up comic whose name I can't recall: you've seen people walking their dogs in a city. If you own a dog, or dogs, you probably do this as well. The dog poops on the sidewalk and the owner dutifully scoops it up into a plastic bag, to be disposed of in their trash later. Now, I'm not suggesting that people not curb their dogs; on the contrary—please pick up after your dog. But have you ever considered the absurdity of taking one of the most biodegradable substances there is and putting it into one of the most non-biodegradable containers, to be preserved for thousands of years and discoverd by some unlucky future archaeologist? It's a little silly.
Now imagine your dog pooped 120 pounds of manure a day. Actually, don't imagine that. It's horrible. I'm sorry. But let's say you have cows. You've got to do something with all that waste, all that methane. Even if you use it to fertilize your fields, there's the problem of potential stream runoff. What do you do?
Enter the CowPot™.
From the New York Times:
IN almost-spring, as itchy gardeners drag out grow lights and seed-starting flats, it seems a fitting moment to trace the germ of a new and very green gardening idea. It first took root beside a reeking, unspeakable lagoon in the northwest corner of Connecticut and is blossoming sweetly nationwide. Kindly summon a gardener's tolerance for earthy subject matter as this gritty tale unfolds:

More than a decade ago — she thinks it was in 1998 — Jane Slupecki, a marketing representative for the Connecticut Department of Agriculture, took a group of Litchfield County dairy farmers to a brainstorming dinner at a lovely lakeside inn there. Her agency had a small grant to try to find possible solutions to a big, stinky problem.

"Cow manure," Ms. Slupecki recalls. "Endless tons of it. We were concerned about how farmers returned manure nutrients to their fields, and how we could prevent runoff of excess nitrogen and phosphorus into watersheds." Since farms in riparian areas were of particular concern, most of the dairymen invited to dinner were grazing cows near the Blackberry River, which in turn feeds the mighty Housatonic. Their hostess remembers it as "just a lovely dinner," but we will spare the reader the technical points of the conversation.

"Cow poop is cow poop," admits Ms. Slupecki, who was feeling some frustration at the paucity of workable suggestions by the time they reached dessert and coffee. Half in jest, she blurted, "Can't you guys do something with this stuff — make a flowerpot or something?"

Those were fateful words for brothers Ben and Matthew Freund, second-generation dairy farmers who at the time maintained a herd of 225 Holsteins in East Canaan. Each cow produces 120 pounds of manure daily. Why not grow flowers and tomatoes from cow flops? It took eight years' development, a $72,000 federal grant secured through Connecticut's Agricultural Businesses Cluster, and countless grim experiments. Now their manure-based CowPots — biodegradable seed-starting containers — are being made on the farm and sold to commercial and backyard growers who prefer their advantages over plastic pots.

Molded of dried, deodorized manure fibers, CowPots hold water well, last for months in a greenhouse and can then be planted directly into the ground, sparing the seedling transplant shock and letting tender new roots penetrate easily. As the pots decompose, they continue to fertilize the plant and attract beneficial worms.
Related articles: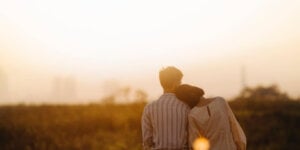 Anything involving farming almost always requires the help of another person, whether you're feeding the animals or trying to decide if you want to expand the barn. Partnerships not only help with your personal life but the success of your business in the long run as well. Having someone to share the work and ease the…
Read More