Don't Be an Energy Glutton: How to Wash and Dry Your Clothes Efficiently

The following is an excerpt from The Carbon-Free Home: 36 Remodeling Projects to Help Kick the Fossil-Fuel Habit by Stephen and Rebekah Hren. It has been adapted for the Web.
The first wave of appliances were created to do jobs that people didn't want to do or didn't have the time to do. These are the laborsaving appliances such as washing machines.
You're probably wondering what you can do with your appliances to wring more work from them for less pay, so you can start saving up and get some cool solar electric panels on your roof. This is a brief discussion of a few of the household "necessities."
Clothes Washing
The majority of energy used in washing clothes, up to 90 percent, goes to heating the water that is used. Since front-loading machines use much less (about a quarter) hot water than top-loaders use, they save a great deal of energy. But there's more. All washing machines wash by agitation, but not all agitation is the same. Front-loaders can easily produce agitation by spinning the clothes up so that they then fall down again. Toploaders require a much more complicated system of forward and backward motion that is not only much harder on your clothing but also uses more energy and is more prone to breaking down. Furthermore, toploaders are incapable of spinning as much water out during the final spin as front-loaders, meaning your clothing requires much longer drying times. If you then stick that wet clothing in an electric-resistance heat-powered dryer, it's all over. You're an energy glutton, no two ways about it.
So, do the deficiencies of the top-loader qualify it for immediate replacement? In some ways, it depends on how often you use it and how you use it. If you're using cold water to wash your clothes, then it's probably not that big of a deal. As high-quality new front-loaders can cost more than $600, you might want to put off purchasing one as long as possible. However, if you find it necessary to use warm or hot water to wash your clothes, and especially if you ever have to use a dryer, then the priority level goes up a few notches. We've found that clothing from our front-loader comes out cleaner than that washed in our old top-loader, without the need for using warm water very often (in the summertime our solar water heater provides a surplus, so we use hot water to wash clothes). Either way, the improvement is quite substantial, and we would put replacement of top-loaders high up on the priority list. Look at the energy labels when you shop for a front-loader to find the most efficient models, check the Energy Star Web site for ratings, and don't forget that washers have different cubic-foot capacities.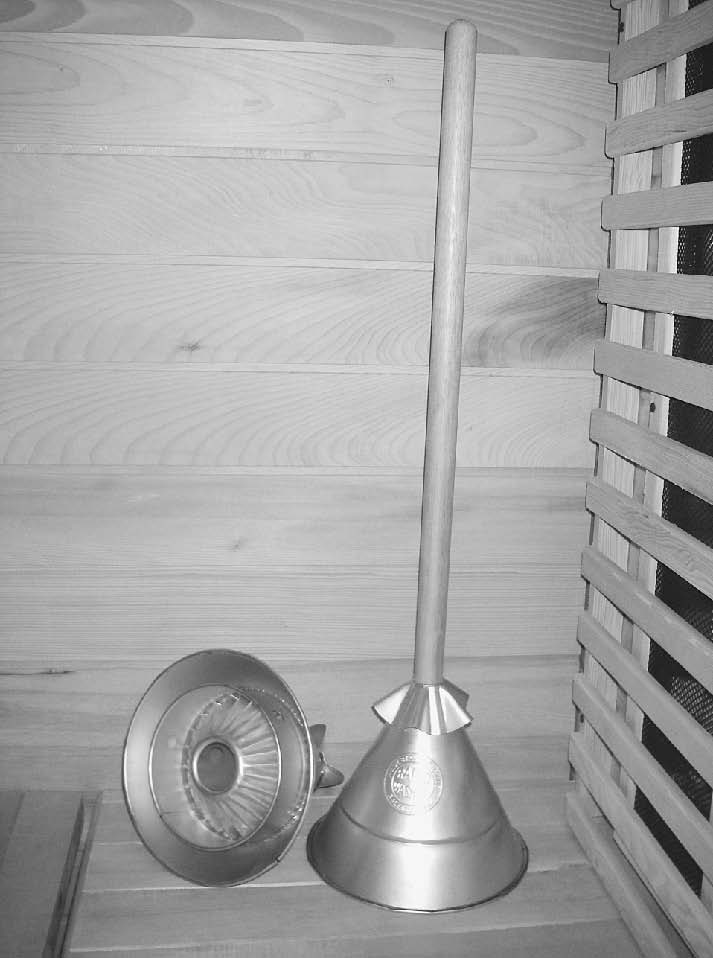 Are there options for washing clothes without using electricity at all? Yes, because folks had been looking to take some of the chore out of clothes washing for quite some time before electricity came on the scene. There's the old-fashioned washboard, of course, although its relegation to musical instrument is not without good reason. Scrubbing on one of these things is a serious workout! Using a laundry plunger is a much more effective option for general agitation. This is a great, time-honored method of washing clothes. Presoaking for several hours in warm soapy water in a large (at least 10-gallon) tub is fundamental to this washing method. The clothes are then plunged until clean. A washboard can be used for especially dirty clothing, and a wringer can be used to squeeze out most of the water. Generally, this is an inefficient method for washing clothes because it can require lots of hot water. If the hot water is solar heated (in a black basin in the sun, for instance), then this is not an issue.
For those looking for an easier, albeit more expensive (around $600 with wringer), nonelectric option, the James Washer has been around for a century and works well. It's basically a tub with a built-in agitator that is cranked back and forth by means of a handle that sticks out from it. We've never had a chance to use one, but they look like fun. Most come with a clothes wringer for faster drying.
Clothes Dryers
Electric clothes dryers are a colossal waste of energy. They often draw around 6,000 watts. Six thousand! This is more than a typical heat pump or electric water heater, usually thought of as the hogs of the household. Simply put, you should not use this appliance. Gas dryers are more efficient because they use no electric- resistance heat, but they still can draw around 720 watts. That's a lot, equivalent to about 60 compact fluorescents (not to mention the energy of the gas). You should plan on getting rid of electric heat dryers and hopefully gas-fired dryers as well if your climate allows.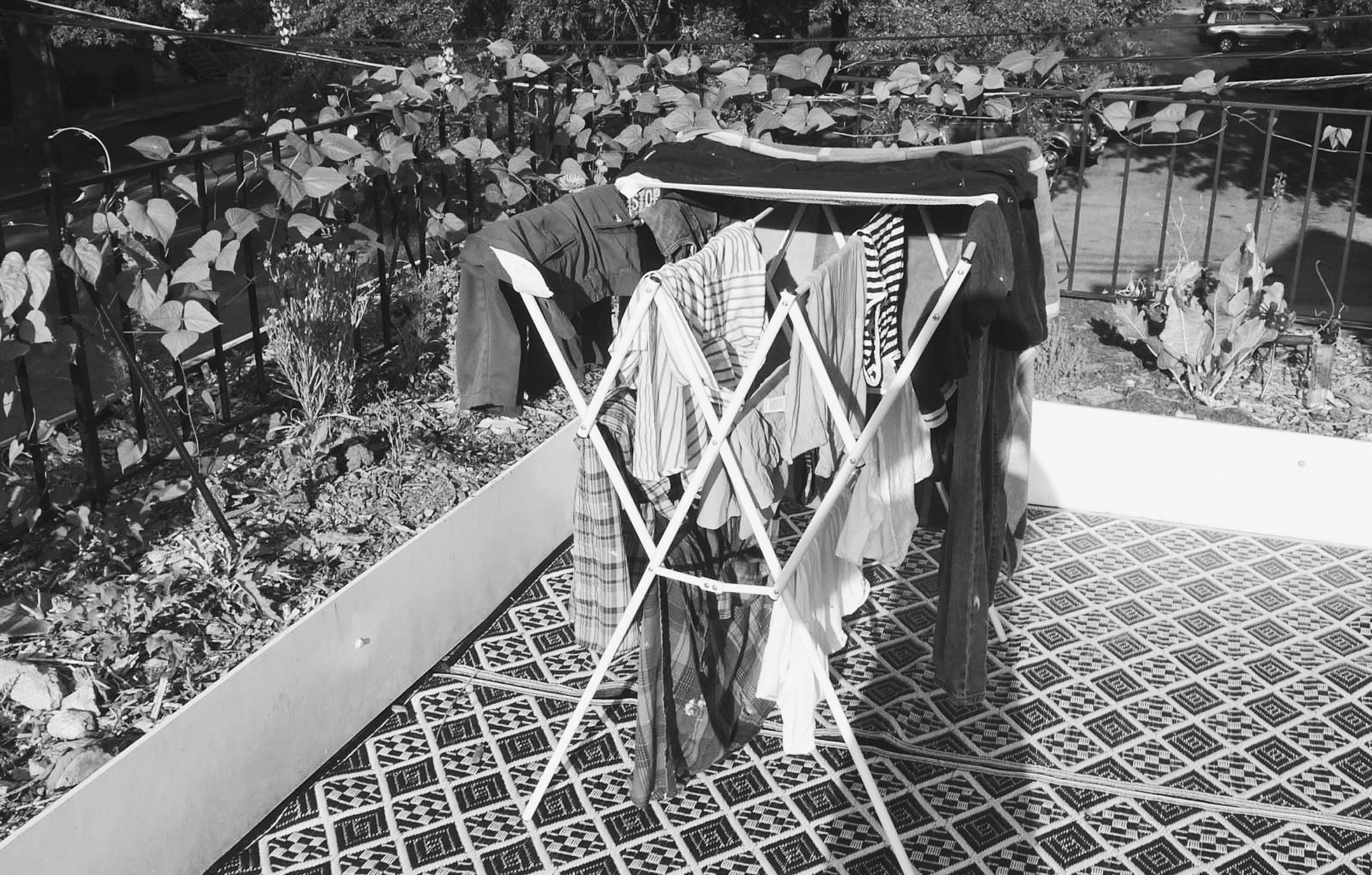 Solar clothes drying shows this energy source at its finest. It's a great example of simplicity combined with effectiveness. Hang up something wet in the sun, come back in a few hours, and, voilà, it's dry, clean, and freshsmelling. Like everything, having the proper tools to access this resource goes a very long way in making sure it's effective and easy to do. Some of this depends on your climate and your own personal habits. We realize some parts of the country have very little sun in the winter, but if you set aside a bit of room, even in a closet or spare bedroom, clothes hung on racks inside will dry fairly quickly in a heated house.
Some or all of the following will make air-drying clothes much more effective and much less of a chore.
Retractable clothesline. An excellent tool for the space-constrained. These come in a variety of lengths and are very simple to install indoors or out. Consider putting these inside near a passive solar wall. The sun will dry the clothes and raise the humidity of the room in wintertime, making it more comfortable inside.
Indoor drying rack. Avoid the cheaper models, as they can fall apart rather quickly. These are generally collapsible and can stand alone or be wall-mounted. We recommend having at least two. Being able to place these in the sun or near a woodstove will greatly speed up drying time in the winter.
Outdoor drying rack. If you've got the room outdoors, a permanent outdoor rack is a very effective method for drying clothes, even when the temperatures barely get above freezing. It requires some time to mount properly, but it should function well for decades.
Clothespins. These are a necessity and come in two varieties: split or spring. Determine your preference and make sure you have plenty. Hanging clothes from pins rather than folding them over the line greatly speeds drying time and greatly reduces the odds that any clothing will fall off and get dirty. Folding clothes generally means two sides of the clothing are not exposed to the air at all. This more than doubles drying times.
Clothespin apron. Using an apron will greatly facilitate hanging up your clothes and make it much less likely you leave the pins on the line to suffer in the elements, thereby greatly decreasing their life span.
Laundry baskets. You need at least two heavy-duty laundry baskets, if you don't already have them. This makes taking clothing to the drying line or rack much easier.
Please, do not skimp on these items. Doing so will only discourage you and before you know it you'll be pining for a fossil-fuel dryer, rather than enjoying your fresh-smelling solar-dried clothes. A complete drying system, including retractable clotheslines, pins, baskets, and indoor racks, should set you back only about a hundred dollars or so. After that, the solar energy is there for the taking!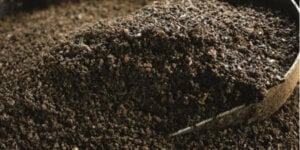 Worms aren't just the squiggly, pink creatures found on the sidewalk after it rains. They are so much more than that. These highly regarded specimens play a vital role in enhancing our soils and revitalizing the health of the plants we need to survive. But how do we get them to work their magic? Through…
Read More