Would You Like Social Responsibility on That Burrito? (Video)
Joel Salatin is a farmer who cares about his pigs. He wants them to frolic and romp, and he'll do everything in his power to make sure the only bad day they'll have is their last one.
He's met a kindred spirit in Steve Ells, founder of the Chipotle Mexican Grill chain of "fast-casual" restaurants (that's fast food you actually want to eat). Ells rejects the conventional notion that fast food must use the bigger-fatter-faster (crueller) model of factory farms, and so uses almost exclusively free-range, antibiotic- and hormone-free, grassfed and vegetarian free-range livestock.
Can you taste the difference? I for one have eaten at a Chipotle in New York many times and the answer is yes, you can.
Why can't all meat be like this?
From ABC News: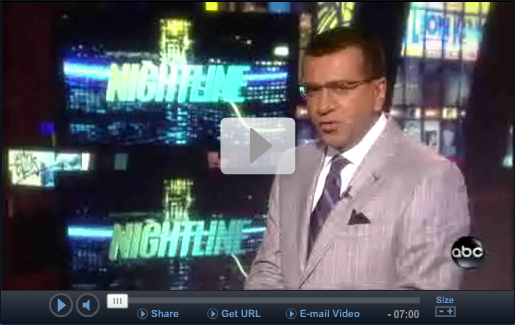 "I think farms…. are kind of like two-year-olds. They're very loud and very insistent about what they need and what they want from you. If you don't set some limits, you're going to be a slave to the two-year-old." – Chris Blanchard In the United States, 40 percent of the food we produce is wasted.…
Read More