Video: Free For All!, an Examination of our Elections

Shoot First Inc. premiered their new film "FREE FOR ALL!" on July 4th. The film is a documentary of the 2000 and 2004 presidential elections. It addresses the curiosities, inconsistencies, and outright lies that surround both elections.
Greg Palast, Brad Friedman, Jerry Springer, and countless other insiders are interviewed.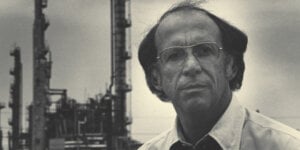 In response to one of the nation's darkest labor-history chapters, Congress passed a law in 1894 making the first Monday of every September "Labor Day," to pay tribute and honor the achievements and contributions of American workers. While the passing of the law helped to improve conditions, standards, and relations there was still work to…
Read More