Video: Bruce E. Levine on "Generation RX"
A panel of psychiatrists and experts, including Chelsea Green author Bruce E. Levine, Ph.D., discussed the overmedication of children and young people in America, and the almost knee-jerk reaction of many doctors to prescribe mind-altering psychotropics, on the TV program "Your Turn" on Tampa Bay's Fox 13.
[M]y experience with kids who I've seen over the years, and I've been in private practice almost 25 years, almost every kid who has come in to see me has been on some kind of prior … psychiatric medication. We're talking about Ritalin and Adderall—which is an amphetamine, by the way—and all kinds of even more powerful psychiatric medications … and almost always these kids that I see, it's either been non-productive or, in many cases, counter-productive. And counter-productive not just in terms of physical adverse effects—counter-productive in the sense of kids losing respect for their parents [emphasis mine]. Why is that? Because a lot of these kids, at some level, know that there's nothing essentially wrong with them, and that nobody's trying to figure out why they're behaving disruptively.
I've embedded some clips below.
Part 1:
httpv://www.youtube.com/watch?v=73SRn1gdAdM
Part 2:
httpv://www.youtube.com/watch?v=AcvCtxaiOGg
Part 3:
httpv://www.youtube.com/watch?v=58UZqr3fiZI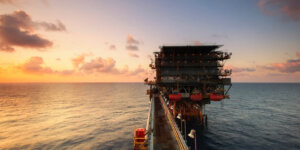 For centuries, humans have had a very strong interest in oil and it's only getting more intense. Our dependency is reaching a concerning level which Matthieu Auzanneau speaks to in his book Oil, Power, and War. The following article was written by Frank Kaminski and was published on Resilience.org. In Oil, Power, and War, French…
Read More