The Transition Handbook: Review

The folks at GroovyGreen.com reviewed The Transition Handbook, Rob Hopkins' upbeat guide to transitioning off oil and rebuilding community and self-sufficiency.
Here's an excerpt:
When I requested a copy of the Transition Handbook I had the idea in my mind that I was going to get a book that would tell me step by step what I needed to do to get my town prepared for a future with short energy supplies. Instead what I got was a book that talked about what one town was doing, which I could use to glean information from, and ideas of what to do to transition to a low energy environment from a 10 thousand foot view, but not a 12 step program for this transition.

Is that a bad thing? Not really, it just messed with my perspective of what I thought the book was about. It's an interesting read with a lot of information. There is a lot of personal information here and personal examples of what they have done, but what I gathered from reading this book is that each situation is unique. While you can have a general outline of what you want to achieve, you really need to look at your specific situation and adapt your strategy to your area.

Practically every state in this country would have a different strategy because they all have different climates, urban/rural ratios, population differences, natural advantages or other unique circumstances. Upstate NY will have to develop much different strategies than Albuquerque, NM. I think that is what I most got from this book. That the key to start moving and not wait for someone to provide you a general idea of what needs to be done. That you should look at your situation, make a few decisions, start moving and then modify your ideas as you go to develop the best answer to your specific areas needs.
Read the whole review here.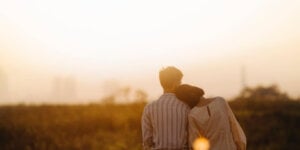 Anything involving farming almost always requires the help of another person, whether you're feeding the animals or trying to decide if you want to expand the barn. Partnerships not only help with your personal life but the success of your business in the long run as well. Having someone to share the work and ease the…
Read More