Listen Now: Holy-Rollin' with Diane Wilson on North Carolina Public Radio

Author Diane Wilson appeared on WUNC's The State of Things this morning to discuss her new book, and what it was like to grow up in a holy bubble of Fundamentalism in Seadrift, Texas.
Author Diane Wilson joins host Frank Stasio to discuss her newest book, "Holy Roller: Growing Up in the Church of Knock Down, Drag Out; or, How I Quit Loving a Blue-Eyed Jesus" (Chelsea Green Publishing/2008). In it, Wilson examines the Pentecostal church through the eyes of her 10-year-old self, growing up in 1950s Texas. The childhood memoir is the prequel to her first novel, "An Unreasonable Woman," and sheds light on the extremism and mysticism of the faith.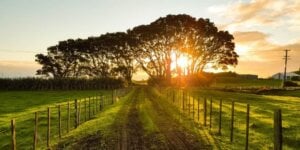 In Call of the Reed Warbler, Charles Massy's stunning observations of interaction between nature and society is nothing short of eye opening. "By arrogantly having placed ourselves outside the functional operating parameters of Earth's systems, we now see nature and the Earth as separate from us and so just available for use – while all the time…
Read More