Cartoon: The Birth of Greenwash, Inc.

Dennis "I am Batman" Pacheco just posted a new comic on his blog here at Chelsea Green. It is an "origin story," of sorts. It details the birth of Greenwash, Inc.—a company that wants so-very-much to get on board the green movement.
The third installment of our cartoon series: Greenwash, Inc.
(Click here for a larger version.)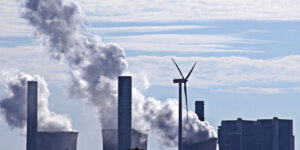 We have long been taught that evolution is a process that occurs gradually over millions of years, that change happens slowly without much attention. We've come to learn that in reality, evolution happens in fits and starts — very slowly for long periods, then in sudden spurts of rapid change. It may be triggered by…
Read More