Alan Weisman Tells the Story of Gaviotas

In the following article, Alan Weisman, author of the New York Times bestseller The World Without Us and Gaviotas: A Village to Reinvent the World, tells the stories of Gaviotas—the book and the village.
Nearly two decades ago, while covering a rather harrowing story for the New York Times Magazine, I unexpectedly came across a living example of how humans might actually be able to strike a harmonious, sustainable bargain with our natural surroundings. To this day, the village of Gaviotas in the remote eastern savannas of war-torn, drug-ridden Colombia remains the most hopeful portent I've ever seen amidst the hell that too often defines our modern world. Subsequently, I produced a piece about Gaviotas for NPR's All Things Considered, wrote another for the Los Angeles Times Magazine, and then finally returned to research my book Gaviotas: A Village to Reinvent the World.
In the decade since it was published, I've been continually invited to speak at colleges and universities in the United States and beyond. Gaviotas is perennially assigned in departments of urban planning, engineering, environmental studies, tropical ecology, Latin American Studies, journalism, science writing, and literature, among others, and entire curricula for high school students and incoming college freshman programs have been based around it. Repeatedly, I hear from faculty that even students who typically shun reading will devour this true story that reads like a novel, filled with real, fascinating characters who show what imagination can accomplish even in the most difficult settings.
As the Gaviotans themselves told me: "If we can do it in Colombia, you can do it anywhere."  Yet in discussions and hundreds of letters, I'm always asked how Gaviotas has fared – and whether it has actually survived – amid the awful civil war that enflamed their country in the ensuing years since my book. Many have wanted to travel there, but even I, despite many past trips with Colombian guerrillas, have been dissuaded by some of the world's highest homicide and kidnapping rates.  Yet through messages, phone calls, and communiqués from Colombian journalists, each year I could report that miraculously, in this community whose single defense was its acknowledged defenselessness – the only rule at Gaviotas is that no guns are allowed – no one had succumbed to the violence that bloodied their nation.
As the tenth anniversary of my book's publication approached, I decided it was time to see for myself.  Last March, I flew to Bogotá and chartered a plane across the Andes, out to Gaviotas.  I'm pleased to say that my expanded afterword to this 10th anniversary edition of Gaviotas: A Village to Reinvent the World reports not only how they've managed to survive, but how they are conjuring ingenious new ways so that even the rest of us might actually thrive in this challenging new century.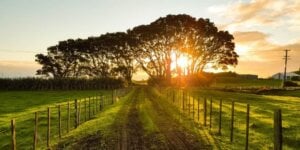 In Call of the Reed Warbler, Charles Massy's stunning observations of interaction between nature and society is nothing short of eye opening. "By arrogantly having placed ourselves outside the functional operating parameters of Earth's systems, we now see nature and the Earth as separate from us and so just available for use – while all the time…
Read More