High Noon for Natural Gas in Europe

Julian Darley, author of High Noon for Natural Gas: The New Energy Crisis, writes about the danger of Europe's growing addiction to natural gas. Julian is a British environmental researcher living in Vancouver and is the director of the Post Carbon Institute. He runs an internet broadcasting station, GlobalPublicMedia.com and lectures widely on the profound implications of oil and gas peak and decline.
Europe should be trying as fast as possible to get off gas, instead of building new LNG infrastructure to addict themselves even more thoroughly to it.

Natural gas production in all countries in the European Union (E.U.) is either declining, or at peak and about to decline.

Only huge industry drilling and recovery effort is turning the peak into a plateau in some places, such as the UK sector of the North Sea. Making this costly effort is very unwise since it causes the decline to be even faster and harder to manage – and prolongs the building of ever more expensive gas infrastructure which will be useless in the not too far distant future.
In Europe (as opposed to the E.U.) only Norway definitely has the possibility of increased natural gas production, yet natural gas power stations and home heating are still being promoted, especially as a way of meeting Kyoto targets.
Already however, the foolishness of this policy is being felt. During the recent cold winter in Europe (early 2005), natural gas prices soared above $20 per thousand cubic feet (while in the US, where prices are normally the highest in the world, gas was about $6 to $7, though this week it has mostly been above $8). Apart from Norway, whose own gas will most likely peak in about a decade, Europe is becoming more and more dependent first on Russia (not noted for its stability in recent history) and then on Algeria, Nigeria, Libya, Egypt, and the Persian Gulf. The risks of doing this should be obvious to almost anyone with even a slight understanding of world affairs. But even if these rising gas producers were known for their political stability (and very often their unfortunate predicament is at least partly the fault of the West), this is the wrong moment to be coming onto the newly forming world gas market.
Why? These are the two most powerful reasons.
One. Transporting natural gas across oceans and seas is difficult, and must be done using Liquefied Natural Gas (LNG). The various infrastructural requirements to do this rank as the most expensive civilian projects in the world. In the producing countries LNG requires liquefaction terminals at the coast and the pipelines to feed them, and the world's largest and most expensive civilian ships to carry the liquefied gas, and then regasification terminals in the receiving country (and very likely more pipelines to take it to the existing pipeline network). In addition to the colossal expense, there is increasing resistance to both the pipelines in producing countries, and the receiving terminals in importing countries. The whole LNG 'train' is a huge security problem, and presents endless easy targets for those so inclined. The cost however may be the real killer. As we go over the oil peak (2005-2007) the financial world will go into a permanent turmoil, and free market, neoliberal countries (which includes all industrialised nations) face the severe risk that the capital markets will run out of cash for such mega-projects. At the same time, the tax payer will come under pressure to fund the infrastructure, even as the global economy is moving into depression.
Two. All the rest of the world's industrialised nations, except Norway and Australia, are turning to world gas (and LNG to transport it). The big question then becomes, is there enough natural gas to feed this huge new demand? And the true answer is that nobody really knows. The new gas to come onstream is in far-flung places where little drilling has ever taken place, and only when test wells have shown sufficient flow, can the industry be sure that the gas is really there. Some highly respected industry journals have suggested that there is not enough gas to increase supply very much, and that it too may peak within a decade or two. Some have even suggested that gas giants like Russia have already peaked and are in decline. Under these circumstance of grossly insufficient knowledge, even hard-line believers in the industrial way of life should be very cautious. And it is quite likely that they will be.
Most people in Europe appear to have little idea either of peak oil or of the grave situation regarding natural gas. High Noon for Natural Gas should be essential reading for anyone in Europe who uses natural gas either directly or indirectly. That includes just about everyone except perhaps the Lapps in northern Norway.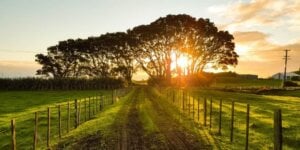 In Call of the Reed Warbler, Charles Massy's stunning observations of interaction between nature and society is nothing short of eye opening. "By arrogantly having placed ourselves outside the functional operating parameters of Earth's systems, we now see nature and the Earth as separate from us and so just available for use – while all the time…
Read More