January 19th, 2015 by admin
Whether you live on 4 acres, 40 acres, or in a 400-square-foot studio apartment, the lessons you'll glean from The Nourishing Homestead by Ben Hewitt (with Penny Hewitt) will help anyone hoping to close the gaps that economic separation has created in our health, spirit, and skills. This book offers practical ways to grow nutrient-dense food on a small plot of land, and think about your farm, homestead, or home as an ecosystem.
Ben and Penny (and their two sons) maintain copious gardens, dozens of fruit and nut trees and other perennial plantings, as well as a pick-your-own blueberry patch. In addition to these cultivated food crops, they also forage for wild edibles, process their own meat, make their own butter, and ferment, dry, and can their own vegetables. Their focus is to produce nutrient-dense foods from vibrant, mineralized soils for themselves and their immediate community. They are also committed to sharing the traditional skills that support their family, helping them be self-sufficient and thrive in these uncertain times.
The Hewitts' story is reminiscent of The Good Life, by Helen and Scott Nearing, and is sure to inspire a new generation of homesteaders, or anyone seeking a simpler way of life and a deeper connection to the world.
Ben Hewitt uses the term "practiculture" to describe his family's work with the land—a term that encompasses the many practical life skills and philosophies they embody to create a thriving homestead.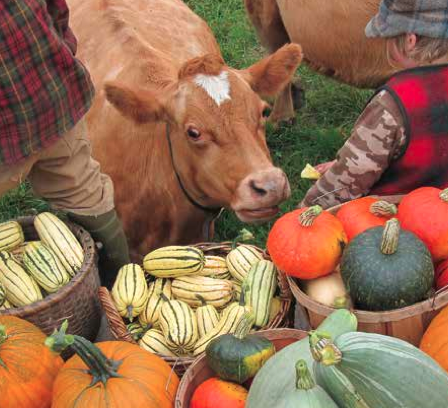 What is "practiculture"? Here is how Ben Hewitt describes it:
The term practiculture evolved out of our struggle to find a concise way to describe our work with this land. Of course, no single word or term can fully explain what we do. But in practiculture, I feel as if I have something that is concise but also opens the door to a broader conversation. It's an intriguing word, and not one that yet enjoys widespread understanding. It also contains elements that are immediately recognizable: Practical. Agriculture. Practiculture. And not just agriculture, but culture, as defined by our work with the land, cultivating its teeming populations of beings and bacteria. The longer I do this work, the less I feel as if we are practicing agriculture so much as we are simply practicing culture.

Practiculture also refers to our belief that growing and processing our food, as well as the other essentials necessary to our good health, should be both affordable and, for lack of a better term, doable. Practical. It should make sense, not according to the flawed logic of the commodity marketplace, which is always trying to convince us that doing for ourselves is impractical, but according to our self-defined logic that grasps the true value of real food to body, mind, spirit, and soil.

Finally, practiculture is about learning practical life skills and the gratification that comes from applying those skills in ways that benefit one's self and community. This sort of localized, land-based knowledge is rapidly disappearing from first-world countries in large part because the centers of profit and industry would rather we not possess it. They know that its absence makes us increasingly dependent on their offerings.
The Hewitts also live by some touchstone principles, ideals and ideas they return to at times when they are faced with a decision to which there is no obvious answer. We've listed a few of them below, but additional principles (and full descriptions) can be found in The Nourishing Homestead, and are worth reflection.
As Ben Hewitt writes, "This is not a literal list, etched into stone or rolled into a yellowed scroll, although years ago we did create a written document to help us determine the direction of our land-based practices. Truthfully, we are not always able to act in harmony with these principles. There are times when circumstances compel us to behave otherwise. But even in these cases, it's valuable to understand and acknowledge the compromise we're making."
Guiding Principles: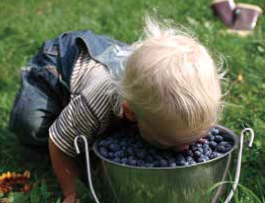 The way we think, act, and perceive the world is a reflection of the world we wish to inhabit.
We will produce the most nourishing food possible.
Real nutrition comes only from vital soils that enable plants and animals to express their full potential.
The labor to produce nourishing food is itself of value.
Do not let the logic of the market dictate the logic of the homestead.
Resilience of systems is the outgrowth of diversity, redundancy, simplicity, and, ultimately, resourcefulness.
Resourcefulness of body, emotion, spirit, and skills is just as important as resilience of systems.
The manner in which you spend your time is, in fact, the manner in which you spend your life. Time is not money; it is life.
We are not stewards of the land; the land is the steward of us.
Interdependence, not self-sufficiency.
Living in alignment. It is important to us that our daily activities comprise as much as possible actions we enjoy and which can be defended ethically and intellectually, not only from the perspective of humanity, but also from that of the natural world.
When in doubt, be generous.
Consider adopting a list of your own. If nothing else, it may compel you to think carefully about your guiding principles, and in this regard, become a step toward living life on your own terms.