Posted on Monday, November 19th, 2012 at 9:00 am by
jmccharen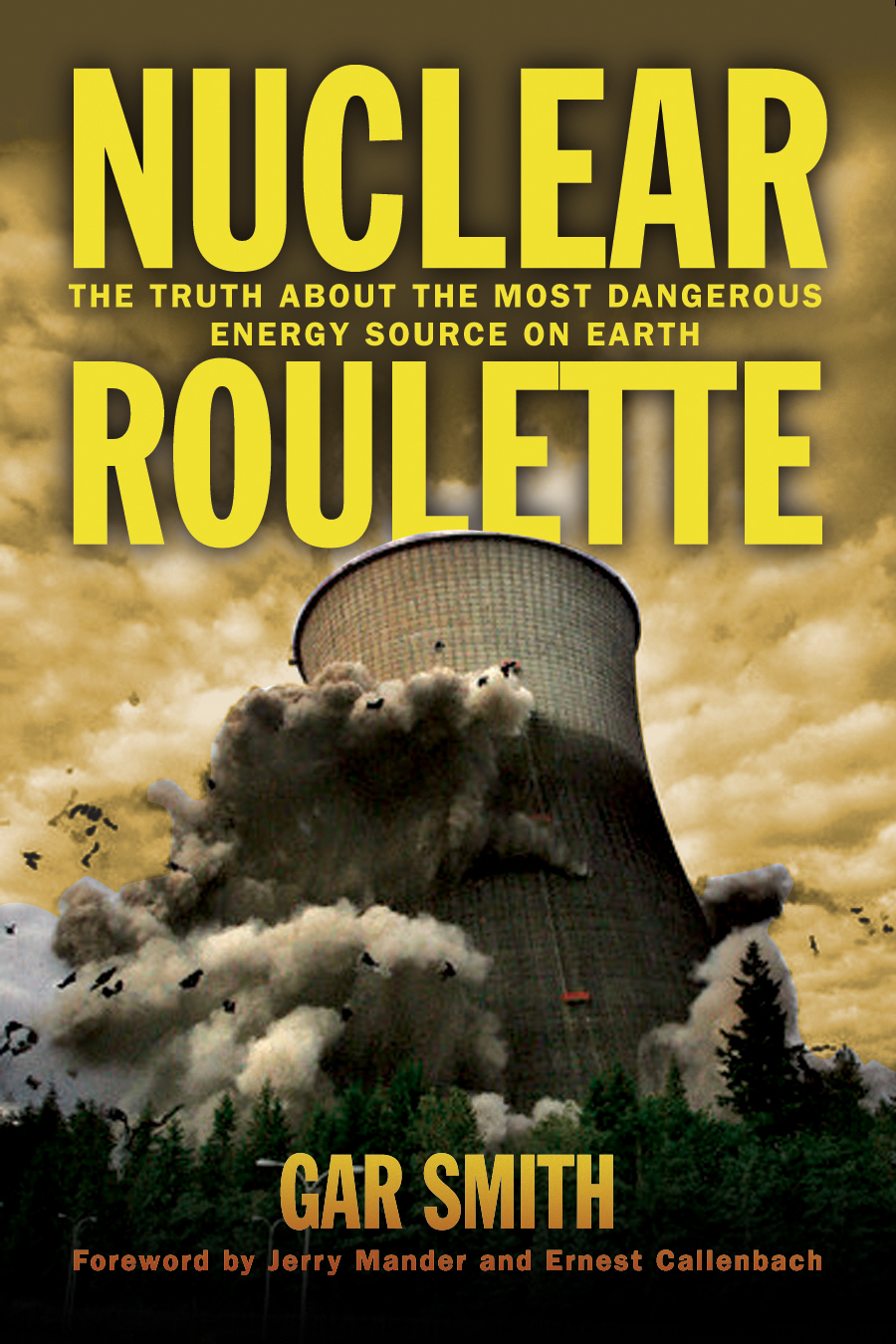 "Since the first toss of the atomic dice at a desert test site in Alamogordo, New Mexico, incalculable harm has been done to our planet—its air, its water, its land, and its peoples. Tragically, much of this damage will remain as an invisible legacy that will shadow the lives of our children for generations. But if we continue to marshal our outrage, energy, and intelligence in the cause of principled and progressive change, there is still time to start turning our poisoned planet away from the deadly atom and toward a future where the sun shines far brighter than the lethal core of a reactor. We must demand a new paradigm for planetary survival, and a large part of that transformation will require a new conservation ethic and renewable renaissance." — From the Introduction to Nuclear Roulette
Nuclear energy has entranced the industrialized world since it first emerged as a (supposedly) safe and benign use of the horrific power unleashed on Hiroshima and Nagasaki at the end of World War II. Praised as pollution-free, and "too cheap to meter," atomic power seemed almost too good to be true. And it was.
Gar Smith's new book, Nuclear Roulette: The Truth about the Most Dangerous Energy Source on Earth, is now available in our bookstore, and it explains with crystalline clarity the reasons why this magical energy source is too dangerous to use. From the insolvable problems of storing radioactive waste products, to weapons proliferation, to the surprising fact that if you look at the total life cycle of a plant nuclear power isn't even efficient, the book lays out a strong case against this power source.
Also featured in the book are the five worst reactors in the country. Including the infamous Entergy plant Vermont Yankee.
Below is the Foreword by the late Ernest Callenbach and Jerry Mander, as well as Gar Smith's introduction to the book.