Wednesday, October 1st, 2014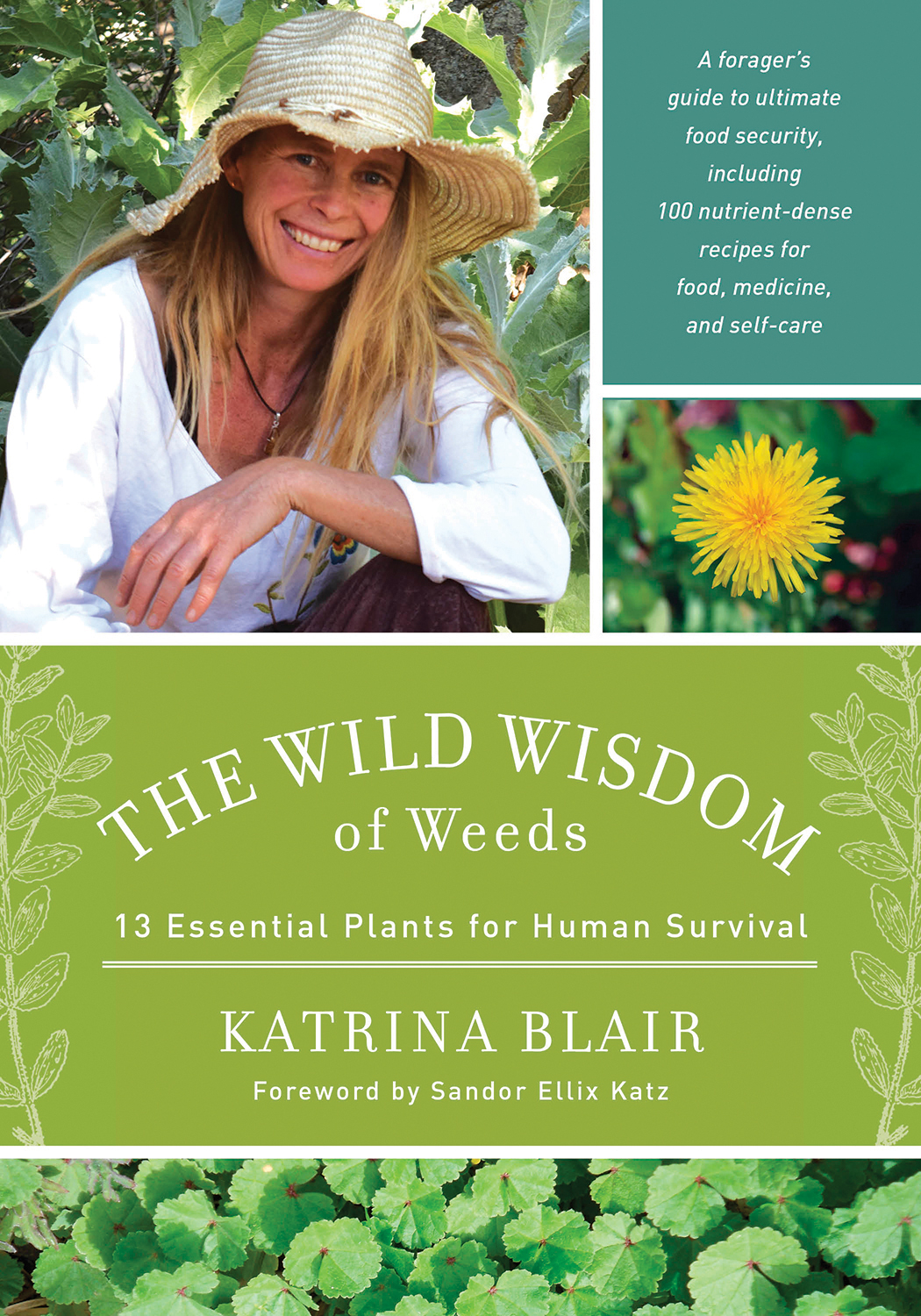 Did you know there are 13 plants you can find, whether at home or traveling, that can help you maintain a state of optimal health with minimal cost and effort?
In The Wild Wisdom of Weeds, author Katrina Blair introduces these 13 global "survival plants"—dandelion, mallow, purslane, plantain, thistle, amaranth, dock, mustard, grass, chickweed, clover, lambsquarter, and knotweed—that both regenerate the earth and support human survival. They grow everywhere where people live, from the hottest deserts to the Arctic Circle, and provide important forage for the bees and other wild pollinators especially today as human development is encroaching on wild habitat. They help regenerate the soil and bring fertility back to land that has been disturbed or overgrazed. The wild weeds are exceptionally nutritious as protein rich food sources.  The weeds typically have more nutrition than anything we can buy from the store. These 13 weeds each have powerful medicinal qualities and through utilizing them on a regular basis not only can they help cure illnesses but also prevent them from occurring.  The weeds often grow in abundance so overharvesting is not a concern.  The weeds are generally free and widely available to most humans living on the planet as an important survival resource.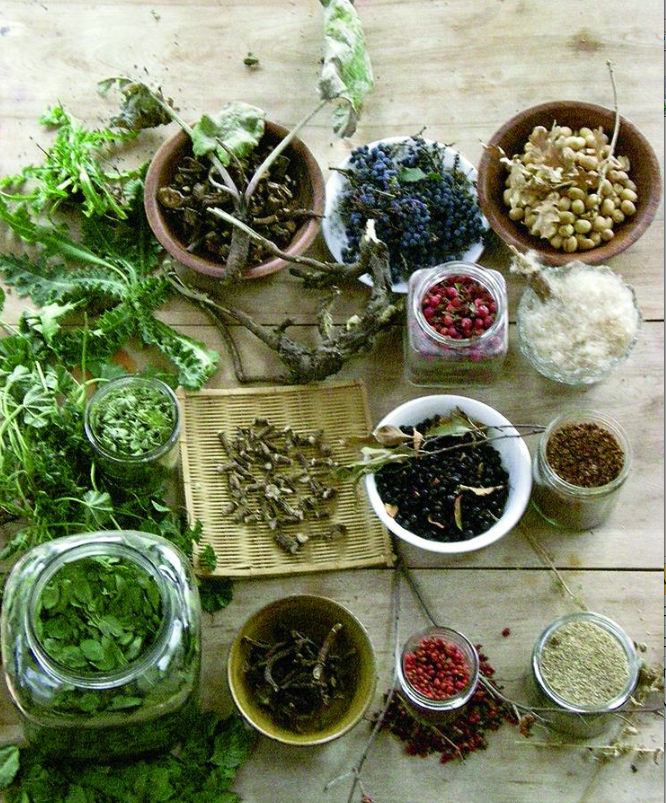 With more than 100 unique recipes, Blair teaches us how to prepare these wild plants from root to seed, including information on growing "wild" microgreens, sprouting, fermenting, making wild green powders, and gleaning weeds from local lawns as a principled stance against pesticide use.
Introducing the 13 Weeds
Purslane (Portulaca) seeds are one of the best sources of omega 3 fatty acids. The leaves and stems are juicy, succulent and taste lemony.
Mallow (Malva) has a pleasant mellow flavor and is delicious in salads and juices while gently drawing out congestion from the body.  The whole plant blended and strained also makes a great base for homemade lotions and shampoos.
Plantain (Plantago) is not only a great food, but also acts as the perfect first aid kit in a myriad of ways.  The leaves chewed into a mash draw out snake venom, spider bites, infection, and assist rapid healing of any injury.
Clover (Trifolium) replenishes the soil with nitrogen and re-mineralizes our bodies with a full spectrum rainbow of trace minerals that support the integrity of long-term health.
Curly dock (Rumex) leaves are used for lettuce when young and the seeds ground fine make great flour for adding to breads.  The root works as a fantastic natural antibiotic and immune builder.
Lambsquarter (Chenopodium) has far greater nutritional value than spinach and its seeds turn into the highly nutritious grain, quinoa.
Amaranth (Amaranthus) also known as pigweed is a wild food of choice.  The greens are delicious raw and for making into green chips and the little black seeds and leaves are packed with protein.
Grass (Poaceae) grows everywhere and is a true blessing because all wild grasses are edible. It makes a fantastic survival food because it contains all 8 essential amino acids making it a complete protein.  Chew the blades for the juice and spit out the pulp if it is too tough to break down.
Chickweed (Stellaria) is a delicate plant with five white flower petals that uses the support of other plants to grow higher.  It tastes mild, like fresh green springtime.  It can be used in salads, green juices, and salves.  It supports our ability to let go of excess and increases our bodies efficiency.
Thistle (Carduus) greens make a fantastic juice.  Harvest the greens carefully from the back stem or use gloves.  Place them in the blender with plenty of water, an apple, and a lemon.  Blend and strain the pulp out.  Drink this delicious thistle lemonade and experience a good energy that comes from shifting your body towards an alkaline healing state.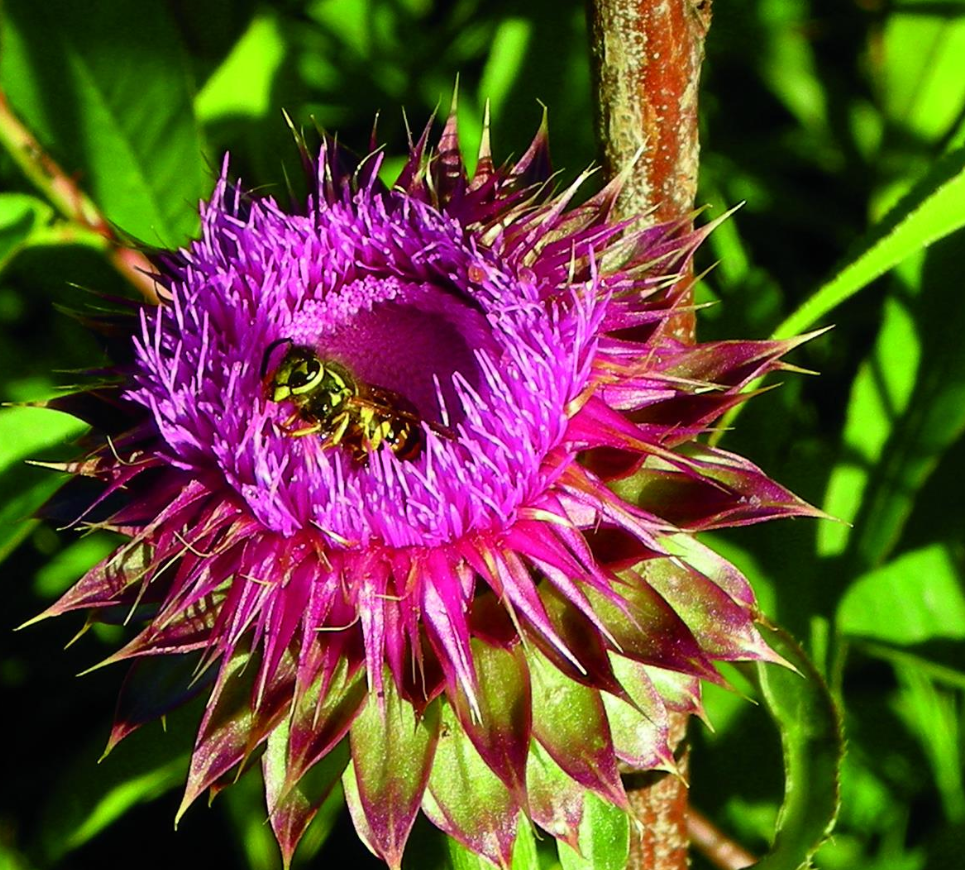 Knotweed (Polygonom) grows low to the ground and is often overlooked. It is a wild buckwheat that is highly nutritious and delicious. It is a first succession pioneer species and helps regenerate the soil.
Dandelion (Taraxacum) reminds us how to survive in style.  The whole plant is edible and highly beneficial for good living.  The roots are eaten raw or prepared like a wild potato, the greens are delicious with a slightly bitter flavor, the flowers taste like honey, and the stems make great musical flutes.
Wild mustards (Brasica) are spicy edibles and encourage good circulation in the body.  They each have four flower petals that come in different colors of the rainbow.  The greens make a flavorful addition to dishes and the yellow seeds create great condiments and add local variety to your spice rack.
The Wild Wisdom of Weeds is about empowering ourselves to maintain a state of optimal health with minimal cost and effort, and offers a tangible way to connect with our sense of place by incorporating wild edible and medicinal plants into our daily practices.
Save 35% off your purchase of The Wild Wisdom of Weeds when you buy it direct from us before October 13.