Tuesday, October 14th, 2014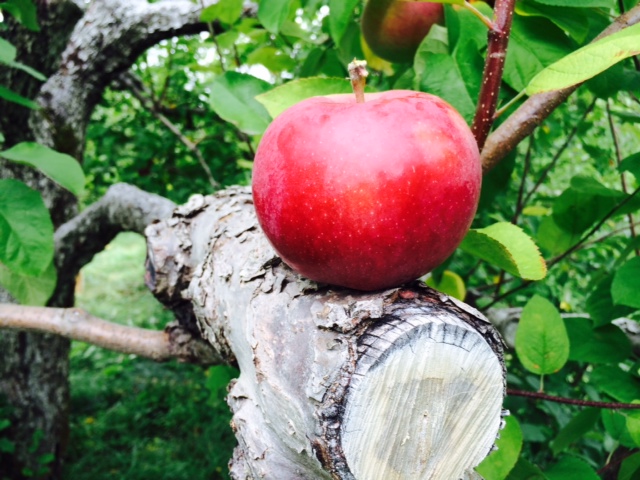 Crisp air? Check. Vibrant foliage? Double check.
It's Autumn and that means orchards are overflowing with apples. As we tuck in to our first warm apple pie of the season, we thought it would be a good time to reflect on this quintessential staple of the American diet—the apple.
In the age of industrial food production, how much do we really know about apples? Here to shed some light on the subject is a selection of Chelsea Green books and authors that embrace the biodiversity of this fruit and all of its forms. From crafting the perfect cider to utilizing traditional preservation techniques to a history lesson covering 1,800 varieties, these books will take you on a journey deep into the world of apples.
Books About Apples
The New Cider Maker's Handbook
by Claude Jolicoeur
If cider is the new craft beer, what's holding you back from brewing your own? The New Cider Maker's Handbook by Claude Jolicoeur is a one-of-a-kind guide to cider production, providing detailed and accessible instructions on the basics of cider making. Check out this excerpt on the many types of ciders that are within your reach.

Old Southern Apples
by Lee Calhoun
Explore the vast and forgotten world of southern apples with this ultimate guide by pomological expert and conservationist Lee Calhoun, including over 1,800 southern apple varieties and 120 color images. Here's the full introduction to Old Southern Apples.
Taste, Memory
by David Buchanan
Buchanan's memoir examines the relationship between preserving culturally forgotten foods and looking ahead to new varieties. Drawing from his experience as a grower of heirloom cider apple trees and more, Taste, Memory is based on the fundamental principle that a biologically diverse planet is not only good for the environment, but for humans as well. Here's an interview with Buchanan on why we need biodiversity.
Preserving Food Without Freezing or Canning
by Gardeners & Farmers of Terre Vivante
Not sure how to preserve this season's bounty? This essential guide to traditional preservation techniques provides numerous recipes that enhance the taste and flavor of food, all while preserving its nutritional value. The book offers multiple options and recipes for storing apples, whether it's simply utilizing a cellar or making a delicious chutney. Or, try making a drying tray in order to naturally preserve and increase the sugar content of your apples without additives.
The Grafter's Handbook
by R.J. Garner
It's never too soon to begin planning for next growing season and The Grafter's Handbook by R.J. Garner has everything any level horticulturalist needs to know about grafting. This essential reference provides five grafting techniques for fruit trees, all of which will ensure that your orchard can thrive!