Posted on Thursday, March 26th, 2009 at 10:45 pm by
dpacheco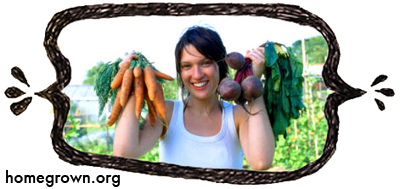 The 4th Annual Maker Faire is May 30 and 31 at the San Mateo County Expo Center in California's Bay Area. What you may think of as on open-air Junkyard Wars is actually a lot more inclusive than fireball-spewing catapult robots (though I assume they'll have those, too). The world's largest DIY Festival is a "two-day, family-friendly event to MAKE, create, learn, invent, CRAFT, recycle, think, play and be inspired by celebrating arts, crafts, engineering, food, music, science and technology."

Following on President Obama's call to "begin again the work of remaking America", Maker Faire 2009 will be organized around the theme of Re-Make America. Held in the San Francisco Bay Area on May 30-31, Maker Faire celebrates what President Obama called "the risk takers, the doers, and the makers of things." The fourth annual Maker Faire will showcase individual creativity and grassroots innovation in the largest festival devoted to DIY culture and technology in the country.
Here's the fun part, where you come in. Our friends at Homegrown.org are looking for makers of their own for the Homegrown village: the farmers, the growers, the brewers, the sprouters—the makers of food and the builders of community.
That's right, we're curating a HOMEGROWN Village at Maker Faire that celebrates what YOU do: growing, preserving, building, sprouting, brewing, urban farming – anything DIY and homestead-y. This is THE most inspiring gathering of creative and passionate Do-It-Yourself-ers and promises to be a really fun time.
Here's a little info on Homegrown:
This web site celebrates all of us who pioneer a HOMEGROWN way to live, eat, grow, and express ourselves. We connect to the land and to each other.
HOMEGROWN.org is a place where we can learn from each other, share our questions, and show off how we dig in the dirt, grow our own food, work with our hands, and cook and share our meals – all things that we call HOMEGROWN.

Did you cook a kick ass meal with stuff from the farmers market?
Is there a mysterious veggie in your CSA box?
What is the soundtrack for your potluck dinner?
Are you thinking about growing okra?
What's in your fridge right now?
Do you have a DIY tip to share?
Farm Aid founded HOMEGROWN.org with the mission to create a place where our love for food and the land evolves, deepens, and becomes something more fulfilling. A place where we can hear and appreciate the bigger stories that our food has to share – and connect to the source of our food: the land and the grower: The family farm. Where we see the connections between good soil, good farmers, good taste, and good times. Where the source of our food doesn't feel like a stranger, but a fun and friendly neighbor.

That's the spirit of HOMEGROWN.org. A spirit that will mean more visits to the farmers markets, more backyard BBQs, more dirt under nails…more talking, touching, smelling, tasting. It will mean a more fulfilling life that people everywhere will come to call HOMEGROWN
Think you can make it? Find out more here.