Humans are builders. Ever since the first ape figured out it was nicer to sleep under a couple of branches than out in the rain, we've been tinkering with the stuff of the Earth to make our lives a little nicer.
Nowadays, armed with high-tech information and analysis, and inspired by the urgent need to use resources with care, builders are returning to ancient and natural building techniques. Chelsea Green has long been the go-to publisher for natural building titles to guide and inspire projects as small as backyard sheds and as large as dream homes.
Because August is Architecture Month we're putting the following books on sustainable building methods on sale for 25% off until September 1.
Whether you'd like to learn more about timber framing, straw bale, cob, or passive solar principles, we've got the book for you!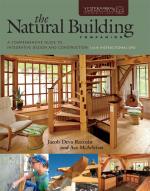 [1]The Natural Building Companion: [1] A Comprehensive Guide to Integrative Design and Construction [1]
Natural buildings not only bring satisfaction to their makers and joy to their occupants, they also leave the gentlest footprint on the environment. In this complete reference to natural building philosophy, design, and technique, Jacob Deva Racusin and Ace McArleton walk builders through planning and construction, offering step-by-step instructions on siting, choosing materials, planning for heat and moisture, developing an integrative design, creating the foundation, wall system, roof, floors … and more.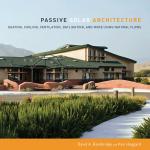 [2]Passive Solar Architecture: Heating, Cooling, Ventilation, Daylighting, and More Using Natural Flows [2]
In this comprehensive overview of passive solar design, two of America's solar pioneers give homeowners, architects, designers, and builders the keys to successfully harnessing the sun and maximizing climate resources for heating, cooling, ventilation, and daylighting.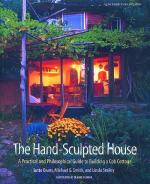 [3]The Hand-Sculpted House: A Practical and Philosophical Guide to Building a Cob Cottage [3]
The Hand-Sculpted House is theoretical and philosophical, but intensely practical as well. You will get all the how-to information to undertake a cob building project. As the modern world rediscovers the importance of living in sustainable harmony with the environment, this book is a bible of radical simplicity.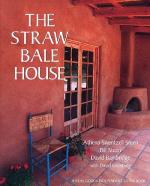 [4]The Straw Bale House [4]
Imagine building a house with superior seismic stability, fire resistance, and thermal insulation, using an annually renewable resource, for half the cost of a comparable conventional home. Welcome to the straw bale house! Whether you build an entire house or something more modest-a home office or studio, a retreat cabin or guest cottage-plastered straw bale construction is an exceptionally durable and inexpensive option. What's more, it's fun, because the technique is easy to learn and easy to do yourself. And the resulting living spaces are unusually quiet and comfortable.
Selected titles will be on sale for 25% off until September 1.