Posted on Wednesday, April 14th, 2010 at 12:03 am by
dpacheco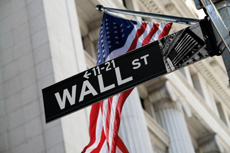 As Ezra Klein wrote, "when This American Life devotes an episode to the financial crisis, you should immediately drop what you're doing and listen to it." Suffice it to say that more than once while listening to the story of how one company foresaw, manipulated, and exacerbated the economic crash of 2008, I found myself muttering a word that isn't really printable on a family-friendly website. (Hint: It rhymes with brother truckers.)
From This American Life:
A hedge fund named Magnetar comes up with an elaborate plan to make money. It sponsors the creation of complicated and ultimately toxic financial securities… while at the same time betting against the very securities it helped create. Planet Money's Alex Blumberg teams up with two investigative reporters from ProPublica, Jake Bernstein and Jesse Eisinger, to tell the story. Jake and Jesse pored through thousands of pages of documents and interviewed dozens of Wall Street Insiders. We bring you the result: a tale of intrigue and questionable behavior, which parallels quite closely the plot of a Mel Brooks musical. (40 minutes)
Listen now on ThisAmericanLife.org.
And here's a video clip, also from This American Life, of the recording of the very catchy musical number "Bet Against the American Dream":
Bet Against the American Dream from Alexander Hotz on Vimeo.

Related Articles: