Wednesday, March 18th, 2015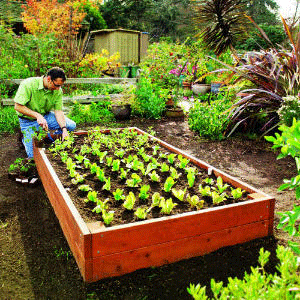 Spring has sprung! Okay, not quite yet but we've come a long way from winter wind chills. We're itching to grab some pruners and get outdoors. We bet you are too!
Whether you are planting or planning your garden, homestead or backyard paradise we're here to help you get an early start with our gardening and homesteading books.
30% Off ALL Farm & Garden Books until March 31st
Learn tried and true techniques from our expert authors so you can reap a plentiful harvest. Don't miss some tips and projects below; from bombproof sheet mulching, to starting your own seed bank, how to use lambsquarter, beekeeping for beginners, and more!
Happy gardening from your friends at Chelsea Green Publishing.
P.S. Keep checking our website for the month of March with more posts as part of our "Garden Series" for planting tips and tricks for the coming gardening season.
---
Discount codes do not combine with other offers—our books
already on sale for example. Free shipping for orders $100 or
more is applied after the discount is applied. (U.S. Orders Only)
---