Wednesday, November 26th, 2014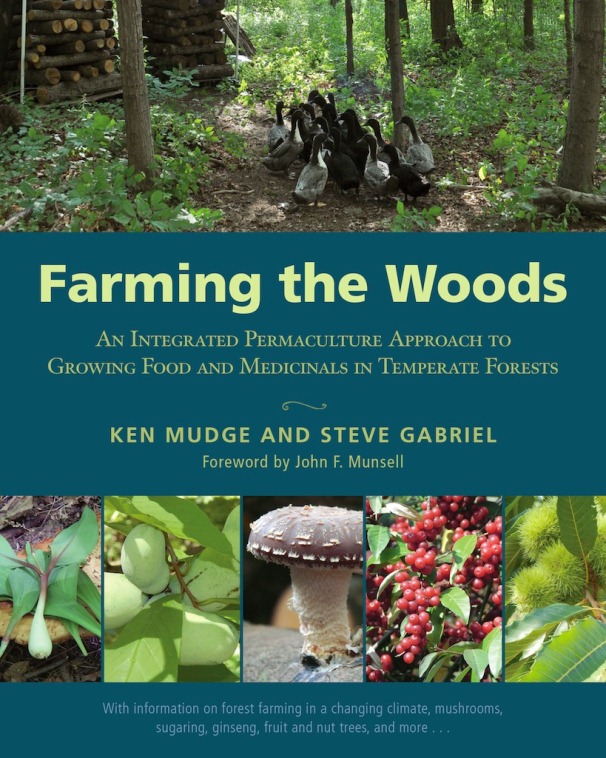 Many people think forests are primarily reserved for timber and firewood harvesting. Not so, according to forest farmers Ken Mudge and Steve Gabriel.
In their new book Farming the Woods, they invite a remarkably different perspective: that a healthy forest can be maintained while growing a wide range of food, medicine, and other non-timber products.
Permaculture Magazine calls this book, "a tome destined to become a classic." It includes a wealth of information on how to cultivate, harvest, and market high-value non-timber forest crops such as American ginseng, shiitake mushrooms, maple syrup, fruit and nut trees, ornamental ferns, and more.
Check out this excerpt from chapter 4 to learn about the variety of food crops you can grow using forest farming techniques. You just might be inspired to plant a grove of pawpaw trees or elderberry bushes in your nearby woods.
Also, Steve Gabriel is featured in a new documentary film, Inhabit: A Permaculture Perspective, premiering in 2015. Watch a sneak peek of Steve talking about our role in the forest ecosystem.
INHABIT: "Farming the Woods" with Steve Gabriel from Costa on Vimeo.