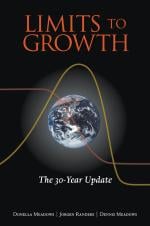 Like this book? Digg it!

Book Data
ISBN: 9781931498586
Year Added to Catalog: 2004
Book Format: Paperback
Book Art: graphs, flow charts, bibliography, index
Number of Pages: 6 x 9, 368 pages
Book Publisher: Chelsea Green Publishing
Old ISBN: 193149858X
Release Date: May 1, 2004
Web Product ID: 10
Limits to Growth
The 30-Year Update
Page not found.

Please use the menus above to re-enter the site.