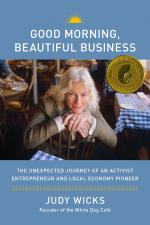 Like this book? Digg it!

Book Data
ISBN: 9781603585057
Year Added to Catalog: 2012
Book Format: Hardcover
Book Art: Color Insert
Dimensions: 6 x 9
Number of Pages: 320
Book Publisher: Chelsea Green
Release Date: March 6, 2013
Web Product ID: 742
Also in Socially Responsible Business
Good Morning, Beautiful Business
The Unexpected Journey of an Activist Entrepreneur and Local Economy Pioneer
"Beware. This is a business book like no other. It will change how you see the world, America, business, and the economy and should be required reading in every school of business and department of economics. Judy Wicks teaches us how to succeed at business while managing from the heart, having an outrageously good time, and measuring success as contribution to healthy communities and a world that works for all. Those who take Wicks and the White Dog as their model change the world one beautiful business at a time."

—David Korten, cofounder of YES! Magazine and author of Agenda for a New Economy: From Phantom Wealth to Real Wealth, and The Great Turning: From Empire to Earth Community
From the founder of the White Dog Cafe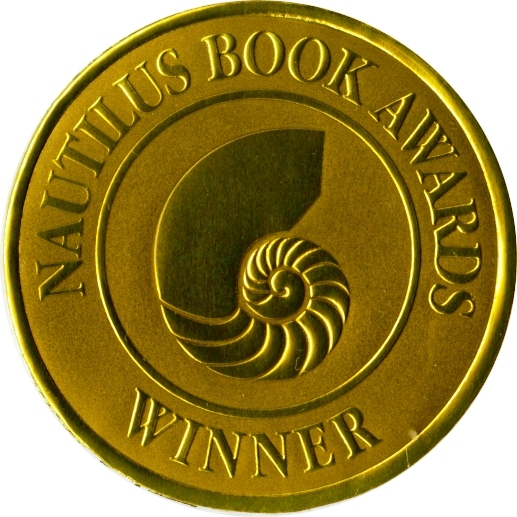 It's not often that someone stumbles into entrepreneurship and ends up reviving a community and starting a national economic-reform movement. But that's what happened when, in 1983, Judy Wicks founded the White Dog Café on the first floor of her house on a row of Victorian brownstones in West Philadelphia. After helping to save her block from demolition, Judy grew what began as a tiny muffin shop into a 200-seat restaurant—one of the first to feature local, organic, and humane food. The restaurant blossomed into a regional hub for community, and a national powerhouse for modeling socially responsible business.
Good Morning, Beautiful Business is a memoir about the evolution of an entrepreneur who would not only change her neighborhood, but would also change her world—helping communities far and wide create local living economies that value people and place as much as commerce and that make communities not just interesting and diverse and prosperous, but also resilient.
Wicks recounts a girlhood coming of age in the sixties, a stint working in an Alaska Eskimo village in the seventies, her experience cofounding the first Free People's store (now well known as Urban Outfitters), her accidental entry into the world of restauranteering, the emergence of the celebrated White Dog Café, and her eventual role as an international leader and speaker in the local-living-economies movement.
Her memoir traces the roots of her career—exploring what it takes to marry social change and commerce, and do business differently. Passionate, fun, and inspirational, Good Morning, Beautiful Business explores the way women, and men, can follow both mind and heart, do what's right, and do well by doing good.
"Judy Wicks' brilliance redefines what a business can be. The White Dog Café models what commerce will become if we are to create a livable future. This is business as spiritual practice, business as kindness, business as community, business as justice, joy, transformation, leadership, and generosity. There is nothing here you will learn in business school because the White Dog Café is not in the business of selling life; it's in the business of creating life. How blessed is Philadelphia and the world for her presence and prescience." —Paul Hawken, author of Blessed Unrest