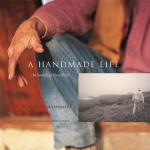 Like this book? Digg it!

Book Data
ISBN: 9781933392479
Year Added to Catalog: 2007
Book Format: Paperback
Book Art: 67 color photographs by Peter Forbes, b&w illustrations
Number of Pages: 9 x 9, 144 pages
Book Publisher: Chelsea Green Publishing
Old ISBN: 1933392479
Release Date: March 7, 2007
Web Product ID: 120
A Handmade Life
In Search of Simplicity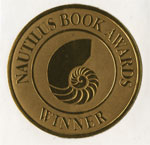 The Nautilus Gold Award 2004 Category: Ecology/Environment
Honoring Distinguished Literary Contribution to Conscious Living and Positive Social Change
Independent Publisher Gold Medal for Inspirational/Spiritual

William Coperthwaite is a teacher, builder, designer, and writer who for many years has explored the possibilities of true simplicity on a homestead on the north coast of Maine. In the spirit of Henry David Thoreau, Emily Dickinson, and Helen and Scott Nearing, Coperthwaite has fashioned a livelihood of integrity and completeness--buying almost nothing, providing for his own needs, and serving as a guide and companion to hundreds of apprentices drawn to his unique way of being.
A Handmade Life carries Coperthwaite's ongoing experiments with hand tools, hand-grown and gathered food, and handmade shelter, clothing, and furnishings out into the world to challenge and inspire. His writing is both philosophical and practical, exploring themes of beauty, work, education, and design while giving instruction on the hand-crafting of the necessities of life: house, tools, clothing, and furniture. Richly illustrated with luminous color photographs by Peter Forbes, the book is a moving and inspirational testament to an new/old way of life.

Online for US Orders Only
International orders can be placed by phone (802-295-6300) or email
Additional Information
Peter Forbes's Upcoming Events
Peter Forbes at Tattered Cover Bookstore


1628 16th Street, Denver, CO , Denver CO 80202

May 28, 2015, 7:00 pm

Peter Forbes at Porter Square Books


25 White St. , Cambridge MA 02140

June 30, 2015, 7:00 pm

Peter Forbes at Point Reyes Presbyterian Church


11445 Shoreline Highway , Point Reyes Station CA 94956

October 11, 2015, 3:00 pm