Events like Earth Day are so important. They help support the global movement toward greater awareness of our responsibility to this planet we call home. With a mountain of challenges before us, we need a new way of living—from the way we grow our food, to how we build our homes, to where we invest our resources.
There's never been a better time to stand together for our rights and take action on the issues that matter. Whatever Earth Day means to you, whether you want to examine your food choices, fuel political change, dig into the joys of gardening, or organize for resilience within your community, the books below have something for you. From veteran gardening techniques, to a shocking expose of fluoride, to a helpful guide to climate change and an industry insider's take on the BP oil spill—we have books for every interest in the fight for our planet.
Chelsea Green is proud to be the leading publisher on foundation books on sustainable living—books that go beyond just how-to techniques, but are aimed at restoring our depleted soils and reconnecting our fragmented communities. We couldn't do it without you, our dedicated readers, with your curiosity about the world, and your passion for making it a better place. Thanks for all that you do for our planet!
Happy reading from the folks at Chelsea Green Publishing.
P.S. Don't forget to check out our full list of books on sale here: http://www.chelseagreen.com/bookstore/sale [1]
A Sanctuary of Trees: Beechnuts, Birdsongs, Baseball Bats, and Benedictions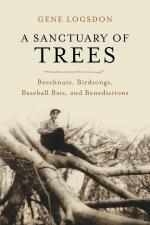 [2]
List Price: $19.95 
Sale Price: $14.96
Humans have always depended on trees for our food, shelter, livelihood, and safety. In many ways, despite the Grimm's fairy-tale version of the dark, menacing forest, most people still hold a deep cultural love of woodland settings, and feel right at home in the woods.
In his latest book, Logsdon offers a loving tribute to the woods, tracing the roots of his own home groves in Ohio back to the Native Americans and revealing his own history and experiences living in many locations, each of which was different, yet inextricably linked with trees and the natural world.
"I am more enamored with Gene Logsdon than ever after reading A Sanctuary of Trees. Without melodrama, angst, or anything resembling shock value, this lush autobiography details Mr. Logsdon's relationship with—of all things—trees! Trees. How sane and civilized it is. I learned so much from this grounded and completely wonderful book."—Janisse Ray, author of Ecology of a Cracker Childhood and Pinhook: Finding Wholeness in a Fragmented Land
Take a look at Chapter 14—The Living Architecture of a Tree. READ MORE… [3]
Reinventing Fire: Bold Business Solutions for the New Energy Era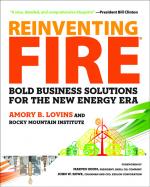 [4]
List Price: $34.95
Sale Price: $26.21
Oil and coal have built our civilization and enriched the lives of billions. Yet their rising costs now outweigh their benefits. Amory Lovins and Rocky Mountain Institute offer a new vision to win the clean energy race—not forced by public policy but led by business.
Grounded in thirty years' practical experience, this ground-breaking analysis integrates market-based solutions across transportation, buildings, industry, and electricity. It maps strategies for a U.S. economy that needs no oil, no coal, no nuclear energy, one-third less natural gas, and no new inventions. Read an excerpt from Chapter One: Defossilizing Fuels. READ MORE… [5]
Finalist in the Business and Economics Category for Foreword's Book of the Year awards!
"My friend Amory Lovins knows that the most important question of the 21st century is the 'how' question—how we turn good ideas into working solutions. Reinventing Fire is a wise, detailed, and comprehensive blueprint for gathering the best existing technologies for energy use and putting them to work right now to create jobs, end our dependence on climate-changing fossil fuels, and unleash the enormous economic potential of the coming energy revolution."—President Bill Clinton
Occupy World Street: A Global Roadmap for Radical Economic and Political Reform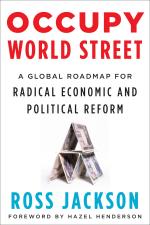 [6]
List Price: $19.95
Sale Price: $14.96
As demonstrators worldwide demand change, Occupy World Street offers a sweeping vision of how to reform our global economic and political structures, break away from empire, and build a world of self-determining sovereign states that respect the need for ecological sustainability and uphold human rights.
In this refreshingly detailed plan, Ross Jackson shows how a handful of small nations could take on a leadership role; create new alliances, new governance, and new global institutions; and, in cooperation with grassroots activists, pave the way for other nations to follow suit.
An Excerpt of Chapter Five: The Neoliberal Project—READ IT HERE… [7]
Wild Law: A Manifesto for Earth Justice, Second Edition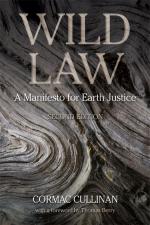 List Price: $19.95
Sale Price: $14.96
Cormac Cullinan shows that the survival of the community of life on Earth (including humans) requires us to fundamentally alter our understanding of the nature and purpose of law and governance, rather than merely change laws.
In describing what this new "Earth governance" and "Earth jurisprudence" might look like, he also gives practical guidance on how to begin moving toward it.
"Every now and then, an idea emerges that helps the human species to evolve. Wild Law is one such idea and is brilliantly explained in this book. Cormac Cullinan leads us toward a new relationship with Mother Earth—just in time." —Maude Barlow, activist, co-founder of the Blue Planet Project and author of Blue Covenant: The Global Water Crisis
The Transition Companion: Making Your Community More Resilient in Uncertain Times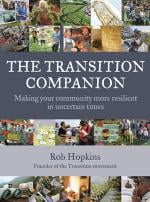 [8]
List Price: $29.95
Sale Price: $22.46
In 2008, the best-selling Transition Handbook suggested a model for a community-led response to peak oil and climate change. The Transition Companion picks up the story today, and tells inspiring tales of communities working for a future where local economies are valued and nurtured; where lower energy use is seen as a benefit; and where enterprise, creativity, and the building of resilience have become cornerstones of a new economy.
This book looks in detail at the process a community in transition goes through, calling on the experience of those who have already embarked on this journey.
Read an excerpt of Chapter One—A Potted History of Transition. READ IT HERE….
Diary of an Eco-Outlaw: An Unreasonable Woman Breaks the Law for Mother Earth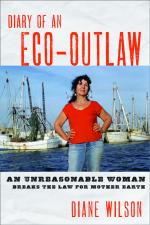 [9]
List Price: $17.95
Sale Price: $13.46
As George Bernard Shaw once said, "All progress depends on unreasonable women." And in Diary of an Eco-Outlaw, the eminently unreasonable Wilson delivers a no-holds-barred account of how she—a fourth-generation shrimper, former boat captain, and mother of five—took a turn at midlife, unable to stand by quietly as she witnessed abuses of people and the environment.
"An unstoppable tale of true bravery . . . This book will shake the ground beneath your feet." —Janisse Ray, author of Pinhook
Chapter One – Made In Texas, An Accidental Activist. READ IT HERE… [10]
The Case Against Fluoride: How Hazardous Waste Ended Up in Our Drinking Water and the Bad Science and Powerful Politics That Keep It There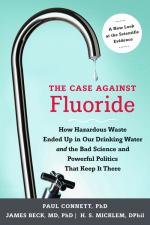 [11]
List Price: $24.95
Sale Price: $18.71
When the U.S. Public Health Service endorsed water fluoridation in 1950, there was little evidence of its safety. Now, six decades later and after most countries have rejected the practice, more than 70 percent of Americans, as well as 200 million people worldwide, are drinking fluoridated water.
Just because the dental and medical establishments endorse a public-health measure doesn't mean it's safe.
Chapter One – Poor Medical Practice. READ IT HERE… [12]
Confronting Collapse: The Crisis of Energy and Money in a Post Peak Oil World A 25-Point Program for Action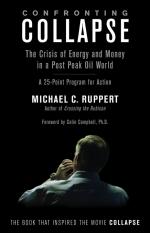 [13]
List Price: $15.00
Sale Price: $11.25
In Confronting Collapse, author Michael C. Ruppert, a former LAPD narcotics officer turned investigative journalist, details the intricate connections between money and energy, including the ways in which oil shortages and price spikes triggered the economic crash that began in September 2008.
"Michael Ruppert does not mince words in this stirring and uncompromising book on the vital issue of global energy and economics. He addresses some simple but widely ignored concepts relating to the critical role of oil and gas in the modern world. First, they are finite resources formed in the geological past and are, therefore, subject to depletion. Second, they have to be found before they can be produced, the peak of which is long past."—Colin Campbell, co-founder of The Association for the Study of Peak Oil, from the Foreword. READ MORE…. [14]
Climate Solutions: A Citizen's Guide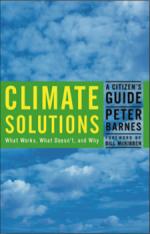 List Price: $9.95
Sale Price: $7.46
Explains in clear and simple language what proposed climate policies will do—and what they won't do. A simple guide that demystifies environmental policies being shaped in the coming years, as well as who is behind each proposal, their potential effects, who would pay for them, and who would profit.
"This citizen's guide demystifies climate policy so that you can play an active role in forming it. We can't wait any longer, and we can't get it wrong." —Bill McKibben, from the Foreword
Disaster on the Horizon: High Stakes, High Risks, and the Story Behind the Deepwater Well Blowout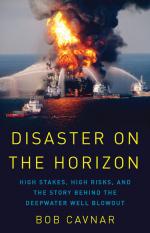 [15]
List Price: $14.95
Sale Price: $11.21
With thirty years in oil and gas operations, insider Bob Cavnar provides a candid, engaging, and chilling look at the industry, its resistance to regulation, and the government concessions that are now putting people and the coastlines in jeopardy. He brings the industry's technology and people to life, delivering the untold story of the blowout, response, and decisions made by BP, Transocean, and the U.S. government.
"Phoom! It was that impossible-to-describe sound that happens when you're too close to the blast to hear the full roar. I could see nothing but orange, black, and red as I was ingulfed in an inense, all-consuming heat. It was immediately sickening, and I began to process that face that I was in serious trouble"—from the Preface. READ MORE… [16]
More Earth Day Inspired Titles On Sale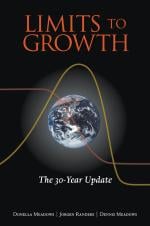 [17]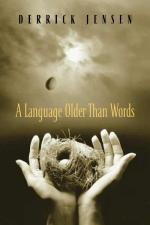 [18]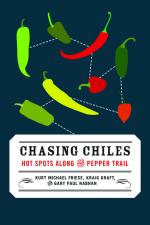 [19]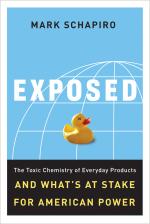 [20]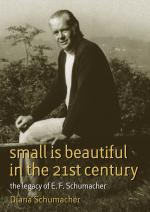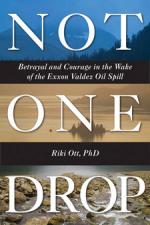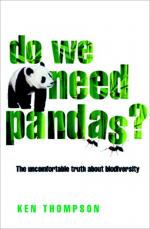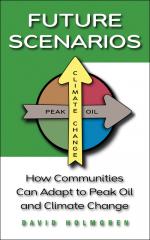 [21]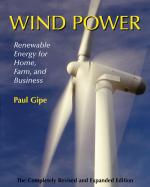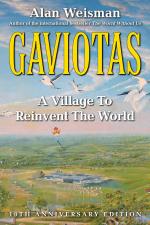 [22]