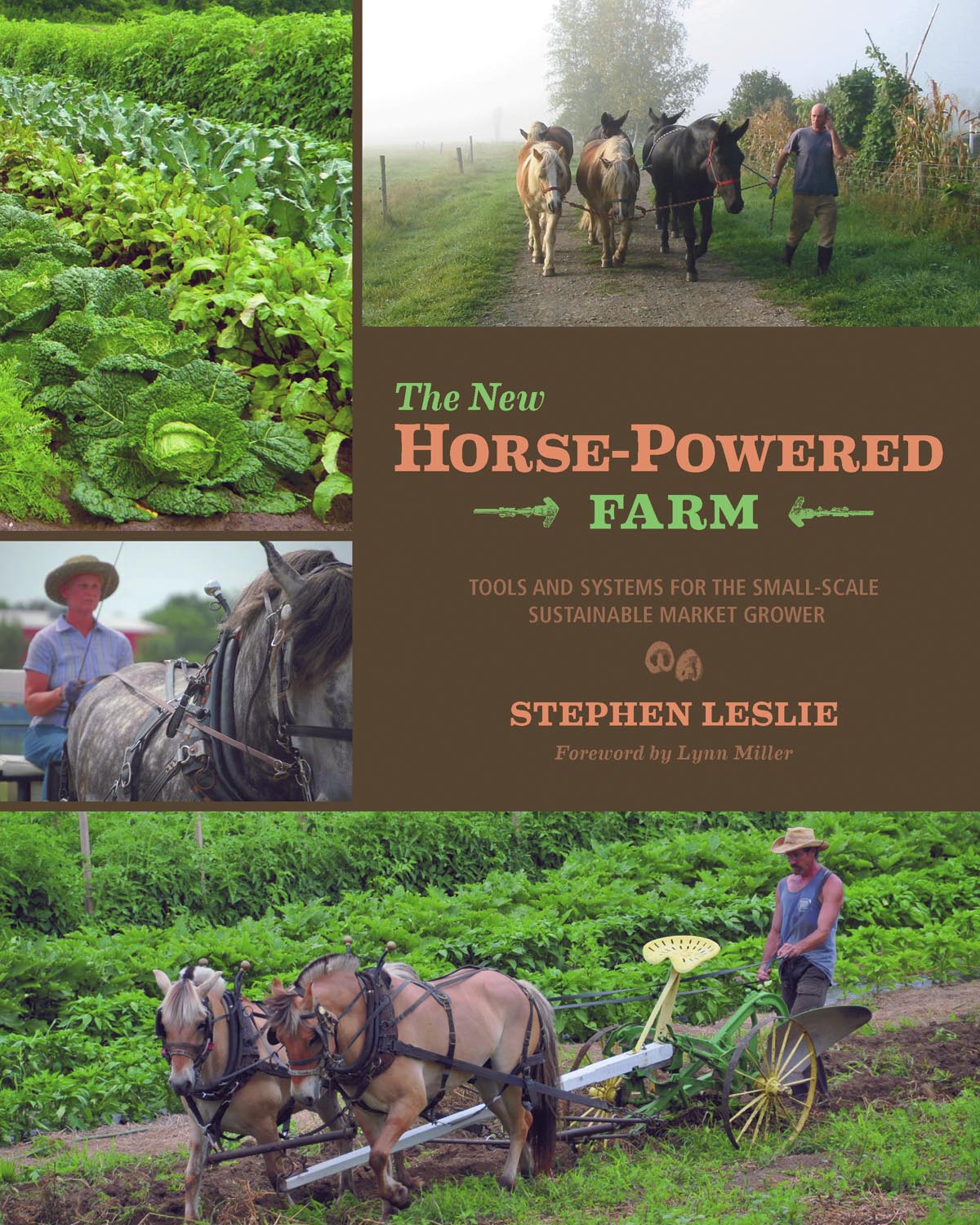 While the industrial food system is busy pioneering plows guided by satellite, and engineering transgenic frankencrops to pair with their ever more toxic pesticides, a quiet revolution is taking place. If you don't know what you're looking at, you might think there's a sudden boom in the cutesy historical re-enactment industry, but the truth is far more interesting. "It may seem strange to link the adjective 'ultra-modern' with the noun 'horse-farming,' but that's exactly what this new book does with unimpeachable justification." —
Gene Logsdon
, author of
A Sanctuary of Trees
and
Small-Scale Grain Raising
Small farmers today are rediscovering a cutting edge technology that was nearly lost to the past: horse-power. And
The New Horse-Powered Farm
by Stephen Leslie is arriving at just the right time to provide a long-awaited guide to farmers who want to use this age-old skill.
The book is on sale this week: 35% off.
Marketing Director of
Horse Progress Days
Dale Stoltzfus told us the book is the best thing he's read in a long time, "The past 50-60 years have been one long lament for the losses horse farming has experienced. Now we are in a different time and the fire is burning more brightly, and we need to keep the blower on the forge cranking so that the fire doesn't die back. This book is the kind of support we need."
The New Horse-Powered Farm
covers the whole spectrum from considering whether a horse-powered operation is right for you, to the practical management of one, including: • Getting started with workhorses; • The merits of different draft breeds; • Various training systems for the horse and teamster; • Haying with horses, seeding crops, and raising small grains; • In-depth coverage of tools and systems; • Managing a woodlot, farm economics, education, agritourism, and more. Browse the Table of Contents
here
, and take a look at some of the beautiful photographs from the book that show the diversity and vitality of this exciting movement.
---