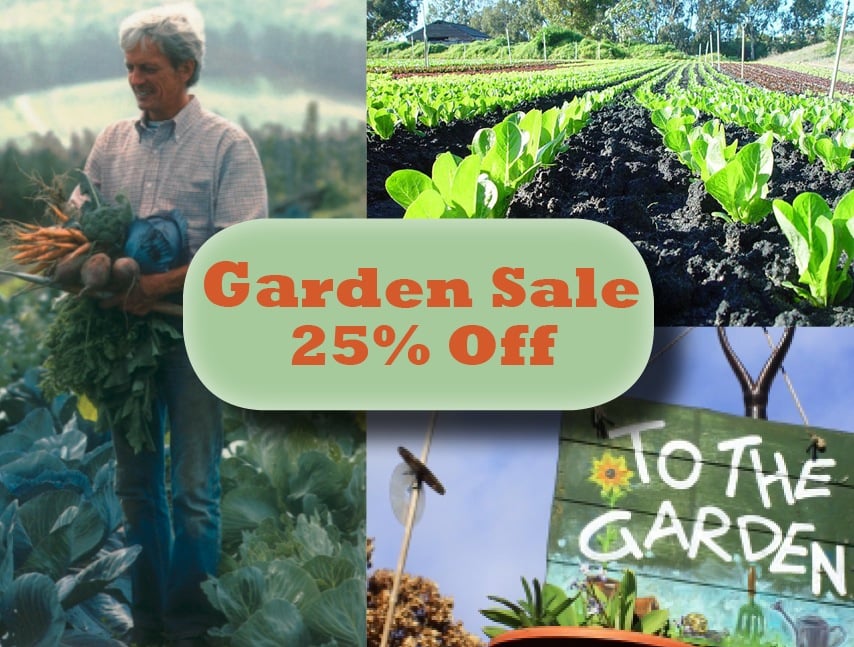 Congratulations, you survived another long winter! It is officially spring and time to get your garden started.
Let us help you on your way with some of our key gardening books. Learn tried and true techniques from our expert gardening authors so you can reap a plentiful harvest this fall.
We've included some tips and projects below for some inspiration in your garden planning and preparation; from
creating fertile soil
, to building the
edibles-producing superstar
, selecting the
most promising veggies
, and
garden tips for the urban dweller
. Keep checking our website for the month of March with more posts as part of our "Garden Series" for planting tips and tricks for the coming gardening season.
You can browse the first round of tips and projects here
.
---
Discount codes do not combine with other offers—our books already on sale for example. Free shipping for orders $100 or more is applied after the discount is applied. (U.S. Orders Only).
Fertile Soil for an Abundant Garden

Compost is the key to a lush, abundant garden. Do you know how to turn kitchen scraps and yard waste into fragrant, crumbly, plant food? If not, your garden is missing out! It's not difficult. Compost wants to happen. Plan it »»
Garden Planning: 48 of the Most Promising Veggies
Decisions. Decisions. Decisions.
With so many options to choose from, proper planning techniques are key for an efficient (and blooming) garden.
---
Build an Herb Spiral:The Ultimate Raised Bed
The herb spiral: A beautiful year-round focal point for your garden that is easy (and fun) to build and saves both space and water.
Get ready to plan and build this edibles-producing superstar.
Build it »»
---
No Space? No Problem. Gardening Tips for the Urban Dweller
Interested in growing fresh food, but worried about lack of space? Not a problem. 
Choosing the right crops based on climate and light, joined with a companion planting strategy, can help maximize food production with limited space. Transform your urban space into productive garden!
Grow it »»
---
~ ~ Gardening Sale: 25% Off  ~ ~
Retail $24.95

Sale: $18.71

Retail $24.95

Sale: $18.71

Retail $

24.95

Sale: $

18.71

Retail $27.95

Sale $20.96

Retail $45.00

Sale $

33.75
---
Discount codes do not combine with other offers—our books
already on sale for example. Free shipping for orders $100 or
more is applied after the discount is applied. (U.S. Orders Only)
---