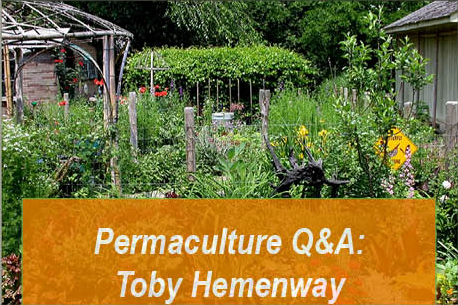 As Permaculture Month continues, we are putting our experts at your disposal to answer your burning permaculture questions. If you have a question to submit, fill out this form.
Below, Gaia's Garden author Toby Hemenway talks about soil structure and explains how permaculture is based on the replication of patterns found in nature. For previously answered questions about nutrient cycling, check out this post from Ben Falk author of The Resilient Farm and Homestead.
Dave from Illinois asks:
I'm thinking of buying some vacant land in Michigan, about 1/2 mile from a lake. Looks like the soil is sandy, as would be expected. What kinds of strategies would you use to hold water in the soil if you wanted to plant trees and perennial crops? I'm guessing clay would be one strategy, but wouldn't that seep in fairly quickly?
Toby Hemenway:
I would work with the local extension service and other agencies, since they have a great deal of experience in building soil structure. Usually the best course is to plant cover crops appropriate for the soil, as adding organic matter and humus is the most effective way to build water-holding capacity, and it also builds fertility. Proper rotational grazing can also work wonders, but you need to know what you are doing with that technique. I would not add clay, as that creates a very artificial soil structure that will quickly revert to the old soil type.
Jeremiah from Wisconsin asks:
In Bill Mollison's seminal book, he talks a lot about all sorts of natural patterns such as fractals, wave patterns, etc… Most of it went way over my head. How do you use these mathematical patterns in your actual permaculture designs?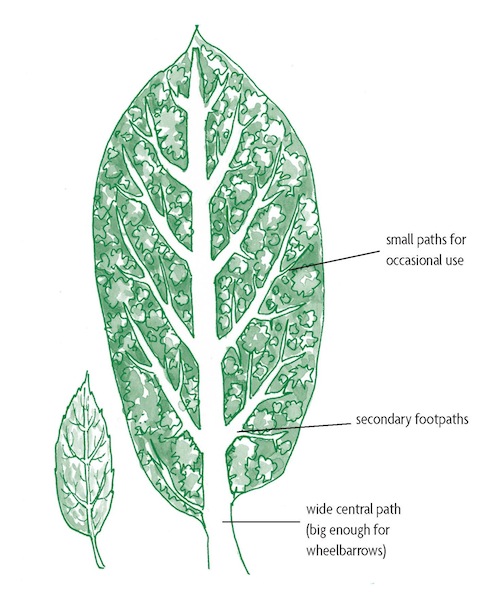 Toby Hemenway:
Patterning is a hard concept to grasp at first, and I have several chapters written on a book on patterning in design. Permaculturists look at what functions the design is supposed to achieve—how are we moving people and materials around, blocking wind, creating warm microclimates, etc —and then look for patterns that help do that. For example, nature uses branching patterns to collect and distribute energy and materials, the way roots and branches of a tree collect and distribute sun, water, and nutrients. If there are places to collect or distribute things in our design, maybe a branching pattern is needed. That's why many garden paths are in a branching pattern; we're collecting and distributing water, food, mulch, compost materials, and so on. Mound and lobe patterns can increase surface area and exposure—are there places that we need to do that? Spirals are usually patterns of growth and flow—where are those things going on in the design? Working well with patterns means understanding how a few basic patterns are used in nature—how is nature working with branches, waves, spirals, fractals, pulses, networks, and such?—and seeing what functions we have going on in our design—are things in the design collecting, growing, strengthening, flowing toward or away from, and so forth? Then see if there are patterns for arranging the pieces of the design that will do that. We let the design tell us what patterns will make life easier, rather than force a pattern on the design. For more information on how to work natural patterning into your landscape,
download this free excerpt
from my book,
Gaia's Garden: A Guide to Home-Scale Permaculture
: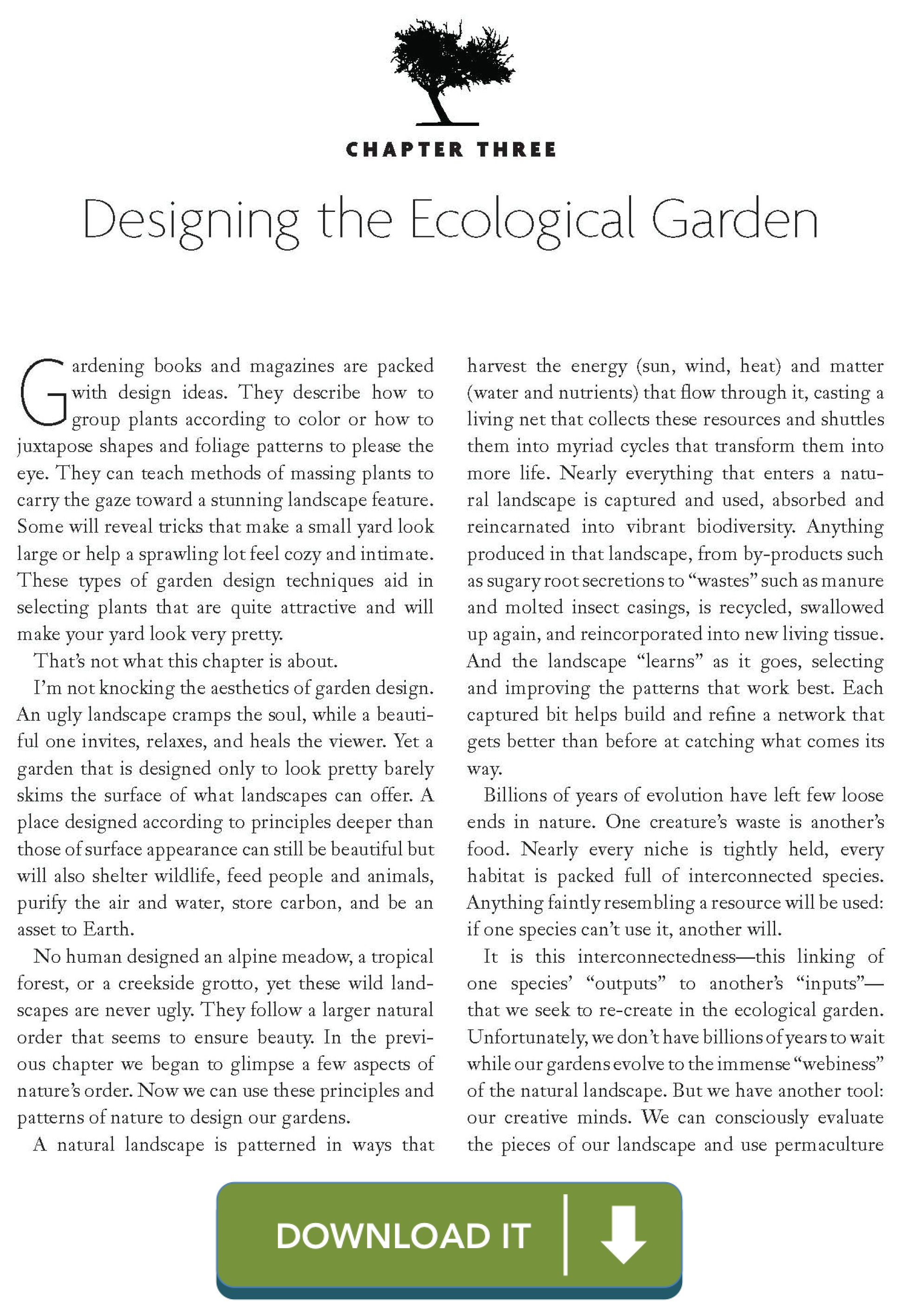 ---