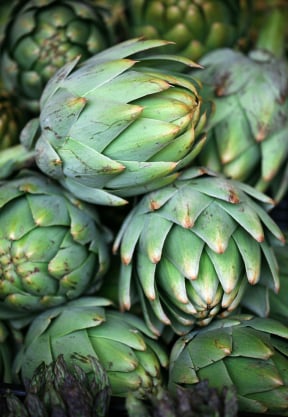 June is Perennial Gardening Month! Perennial plants don't die completely in the winter cold. Some store energy in bulbs underground, sprouting forth again next spring. Some have woody stems that aren't destroyed by freezing. All of them can be planted once and enjoyed again and again.
We're celebrating with a selection of books on sale that will help you learn about the lasting wonders of these plants you don't have to re-plant.
If you're interested in permaculture, you'll definitely want to learn how to work with perennials. They help you form a lasting relationship to the land, provide a unique view into the changing seasons—and many of them provide delicious foods as well!
The books listed below are on sale for 25% off until Sunday June 10.
| | |
| --- | --- |
| | The Chinese Medicinal Herb Farm: A Cultivator's Guide to Small-Scale Organic Herb Production by Peg Schafer The first cultivation guide of its kind, presenting invaluable information for growers interested in producing high-quality efficacious herbs in all climates of the US. |
| | The Holistic Orchard: Tree Fruits and Berries the Biological Way by Michael Phillips Demystifies the basic skills everybody should know about the inner-workings of the orchard ecosystem, as well as orchard design, soil biology, and organic health management. |
| | Sepp Holzer's Permaculture: A Practical Guide to Small-Scale, Integrative Farming and Gardening by Sepp Holzer Covers every aspect of Hozer's unique farming methods, not just how to create a holistic system on the farm itself, but how to make a living from it. |
| | Gaia's Garden: A Guide to Home-Scale Permaculture by Toby Hemenway Introduces permaculture's central message: working with Nature, not against her, results in more beautiful, abundant, and forgiving gardens. |
| | Perennial Vegetables: From Artichokes to Zuiki Taro, a Gardener's Guide to Over 100 Delicious, Easy-to-Grow Edibles by Eric Toensmeier Learn to grow vegetables that require just about the same amount of care as the flowers in your perennial beds and borders—no annual tilling and planting. |
---