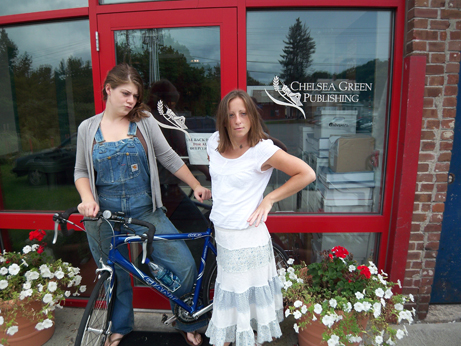 We're all feeling a bit down as Jessica Saturley, a beloved-by-all coworker, is taking her leave from Chelsea Green to pursue new adventures. Next stop: the future!
Before she had left for good, I asked her to talk about something near and dear to her heart, her bicycle.
Jessica, you are missed.
---