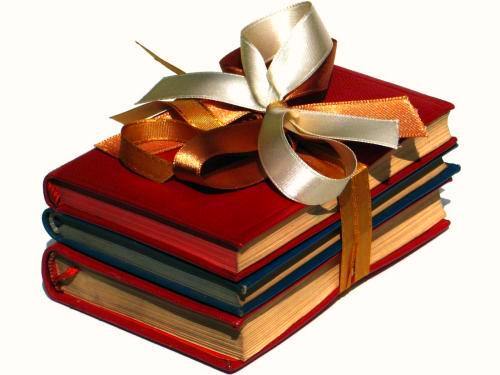 The holiday season has arrived, and Chelsea Green is the perfect place to stock up on inspiring and educational gifts for your friends and family (and don't forget about yourself).
You'll find the right gift for everyone on your list – from political activists and gardeners to entrepreneurs, philosophers,  foodies and cooks – we've got you covered.
Use the
coupon code CGFL11
at checkout to save 35% off your entire order from now until the end of the year. Take a look at the some of the new titles and most popular titles below to get started, or
browse our online bookstore.
Happy reading from the folks at Chelsea Green Publishing. P.S. Don't forget there is free shipping on orders over $100.
Reinventing Fire: Bold Business Solutions for the New Energy Era

A global clean energy race has emerged with astounding speed. The ability to operate without fossil fuels will define winners and losers in business-and among nations.

Whether you care most about profits and jobs, national security, health, or environmental stewardship, Reinventing Fire charts a pragmatic course that makes sense and makes money. With clarity and mastery, Amory Lovins and RMI reveal the astounding opportunities for enterprise to create the new energy era.

Check out author article – Six Critical Levers to Transform our Energy Future.

Wild Flavors: One Chef's Transformative Year Cooking from Eva's Farm

Wild Flavors follows a year at Eva's Garden through the seasons. It showcases Emmons's creative talents, featuring herbs (African basil, calaminth, lovage) and wild foods (autumn olives, wild roses, Japanese knotweed). The author provides growing or foraging information for each of the forty-six uncommon garden plants profiled, as well as details on prepping, storing, preserving, and health benefits. The wide-ranging recipes reflect the shifting seasonal harvest and are easy to follow, but best of all, Emmons shows us how these herbs, greens, and wild foods improve and transform the flavors in our food. 

Check out Living on Earth who recently visited Eva's Garden with Didi Emmons.

The Small-Scale Poultry Flock: An All-Natural Approach to Raising Chickens and Other Fowel for Home and Market Growers

The most comprehensive and definitive guide to date on raising all-natural poultry, for homesteaders or farmers seeking to close their loop, The Small-Scale Poultry Flock offers a practical and integrative model for working with chickens and other domestic fowl, based entirely on natural systems.

Check out an Excerpt from Excerpt from Chapter 2 – The Integrated Small-Scale Flock.

When Disaster Strikes: A Comprehensive Guide for Emergency Planning and Crisis Survival

In this disaster-preparedness manual, Mat Stein outlines the materials you'll need-from food and water, to shelter and energy, to first-aid and survival skills-to help you safely live through the worst. When Disaster Strikes covers how to find and store food, water, and clothing, as well as the basics of installing back-up power and lights. You'll learn how to gather and sterilize water, build a fire, treat injuries in an emergency, and use alternative medical sources when conventional ones are unavailable.

Listen to Mat Stein on the Power Hour.

The Transition Companion: Making Your Community More Resilient in Uncertain Times

Transition is the most vital social experiment of our times. The Transition movement has already motivated thousands to begin to adapt their lives to the twin challenge of peak oil and climate change. Drawing on this collective experience, The Transition Companion offers communities a combination of practical guidance and real vision for the future. 

 – Tim Jackson, author of Prosperity without Growth

Check out author videos here.

Killing the Cranes: A Reporter's Journey Through Three Decades of War in Afghanistan

This September marked the 10th anniversary of 9/11/2001. That's probably when you first started thinking about Afghanistan, but the longer history of the troubled nation reveals much more than the influence of Al Qaeda. Killing the Cranes is a crash course in Afghan history and a scathing indictment of the Afghan War. For thirty years, Edward Girardet risked his life reporting from the world's most notoriously troubled country. Now, in Killing the Cranes, he delivers a firsthand account of his years on the ground amid war, chaos, and strife that have come to define Afghanistan Watch Edward Giradet on PBS NewsHour.

The Chinese Medicinal Herb Farm: A Cultivator's Guide to Small-Scale Organic Herb Production

Peg Schafer, longtime grower and teacher, guides readers with information on propagating, cultivating, and harvesting Chinese herbs, and presents fascinating new scientific data that reveal the age-old wisdom of nature and the traditional systems of Chinese medicine.

Through 79 detailed herb profiles—all tested and trialed on Schafer's certified organic farm—Schafer offers easy-to-follow information, suitable for both growers and practitioners, for growing efficacious wild-simulated herbs. This invaluable guide will speak to vegetable and CSA famers and beginner growers alike and will make eating-your-medicine more accessible than ever. 

Check out what folks are saying about the book. 

Watch Harvey Ussery speak about Integrated System on this featured author video.

Author Michael Shuman thinks Wall Street isn't just greedy — he thinks it's a bad investment too. He's an advocate for keeping your investment dollars close to home, in small local businesses.

Nothing controversial there, but did you know that certain types of investment structures for small businesses are illegal? Click here to continue reading.

The first peoples to harvest maple sap were the indigenous peoples of the northern woodlands, where the sugar maple, Acer saccharum, is both native and prodigious. For many cultures…tapping maple trees was an annual ritual. The sap is watery and clear; Native peoples drank it as a spring tonic beverage and used it to make vinegar. European colonists often called it maple water. An Iroquois legend explains how the secret of maple sugaring was discovered. A chief named Woksis threw his tomahawk into a tree before leaving on a hunt. As the weather warmed, the sap began to flow from the gash into a container that happened to be sitting by the tree.

The woman of the house found the container full of liquid, assumed her thoughtful husband had already been to the stream to fetch it full of water, and used it to boil the evening's meat. As the meat stewed, the sap cooked down into syrup, and thus the secret of maple sugaring was revealed.

Check out the full recipe here.

Take a look at the Facebook Post here.

Or if for those of you who aren't on Facebook you can read an article about it on our website.

Who doesn't like to win stuff? Well, keep checking back in December and you can win one of two copies of Wild Flavors. Sign up here.

Coming up in December is the annual Acres, USA Conference and Harvey Ussery, author of groundbreaking new book, The Small-Scale Poultry Flock, will be speaking.

Join us December 6-10th in Columbus, Ohio. Hope to see you there.

Chelsea Green is extremely saddened to announce the death of renowned evolutionary biologist Lynn Margulis who died at her home on November 22 at the age of 73…Lynn was a great and generous friend and advocate for many other scientists and students, fierce truth seeker, and passionate teacher and life force. Her loss is going to be felt around the world and in the scientific community for many years to come. Click here to continue reading

We are thrilled to announce Michael Phillips newest book, which will be available to ship at the end of December. Many people want to grow fruit on a small scale but lack the insight to be successful orchardists. Growing tree fruits and berries is something virtually anyone with space and passionate desire can do—given wise guidance and a personal commitmentto observe the teachings of the trees. Take a closer look and pre-order a copy here.
---