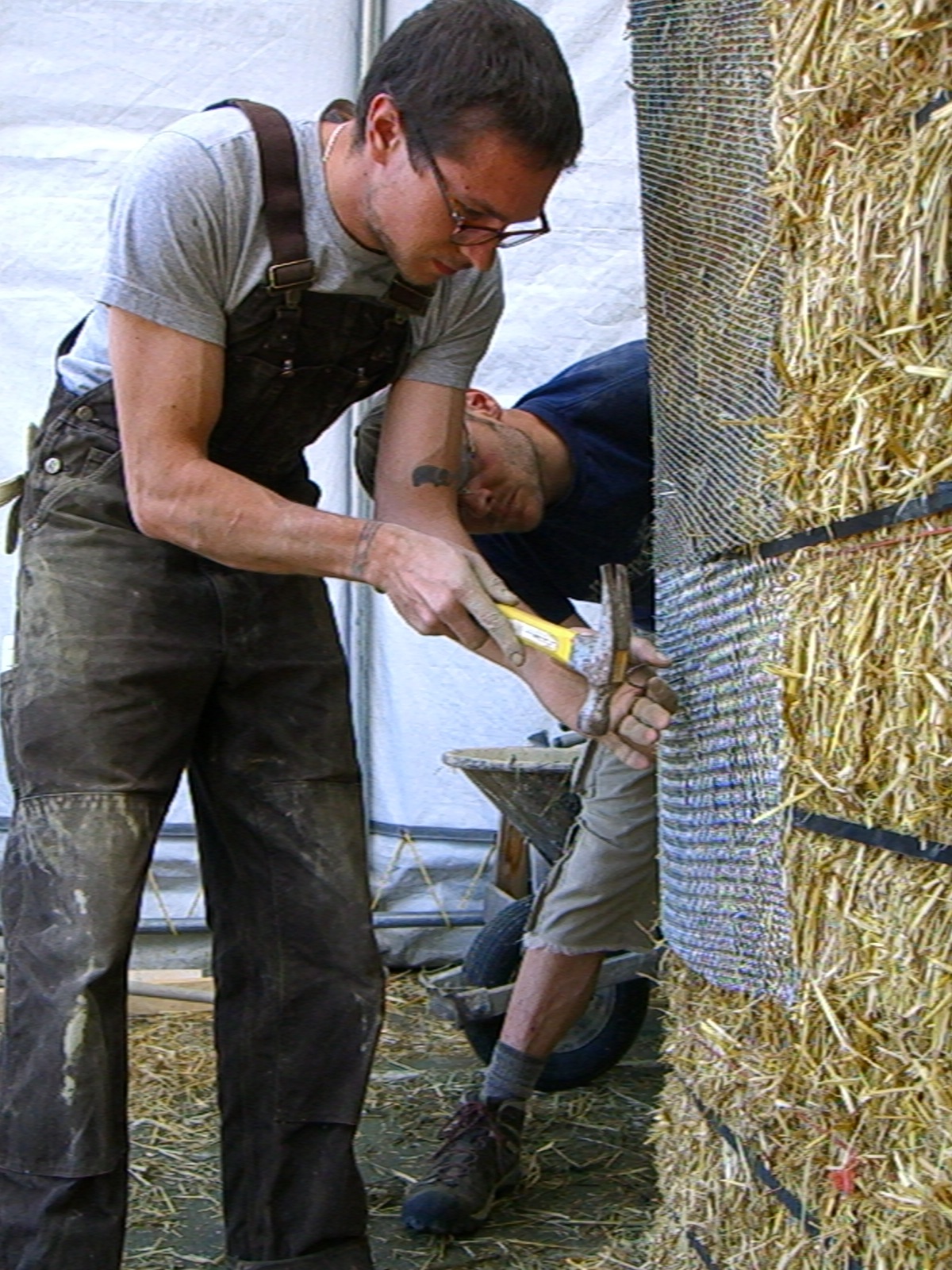 Are you looking for some easy energy efficiency projects you can do around the house to reduce your carbon footprint? Are you planning to build a new house and want to work with local materials? Maybe you want to try your hand at building and baking in an earth oven. Humans were made to build, and the Earth has all the materials we need if we know where to look and how to use them.
We've put a selection of our keystone books on sale to inspire and guide you to think about natural methods for your next building project.
Chelsea Green has published classic how-to texts on natural building techniques since the mid 1980s, with some of them among our all-time bestsellers, like The Straw Bale House. We have continued this proud tradition with the recent publication of The Natural Building Companion and Passive Solar Architecture.
From curvaceous houses sculpted by hand out of cob, to the soft colors of natural plaster over straw bales, and the efficient radiant warmth put out by masonry stoves, natural building techniques have been making people comfortable for centuries. These ancient methods of construction have never really gone out of style, and today they're more important than ever.
Happy reading (and building) from the folks at Chelsea Green Publishing.
The Natural Building Companion: A Comprehensive Guide to Integrative Design and Construction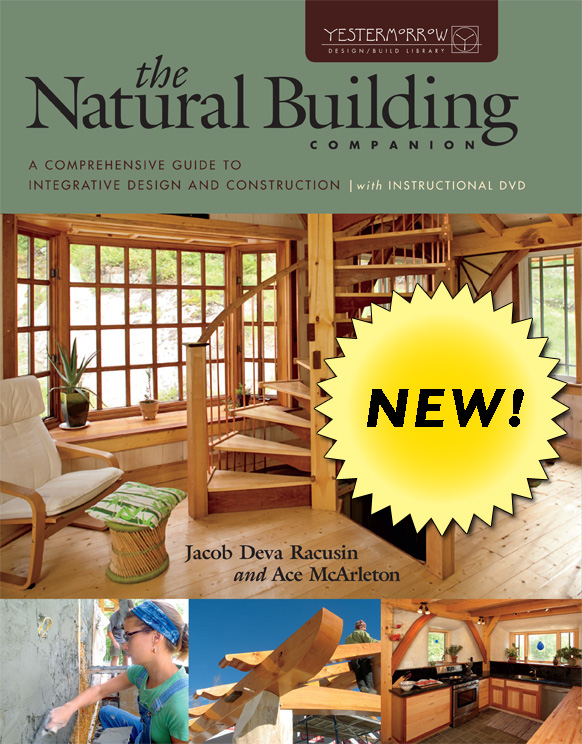 Retail Price: $59.95
Sale Price: $38.97
In this complete reference to natural building philosophy, design, and technique, Jacob Deva Racusin and Ace McArleton walk builders through planning and construction, offering step-by-step instructions on siting, choosing materials, planning for heat and moisture, developing an integrative design, plastering, budgeting, and much more.
The book is part of the The Yestermorrow Design/Build Library, and includes an instructional DVD with dozens of step-by-step projects designed to help better guide you in the construction of your natural home.
What distinguishes "natural building" from the more mainstream designation "green building"? Author Jacob Deva Racusin discusses the differences, and how to bridge the gap in this video lecture. WATCH IT HERE…
Passive Solar Architecture: Heating, Cooling, Ventilation, Daylighting, and More Using Natural Flows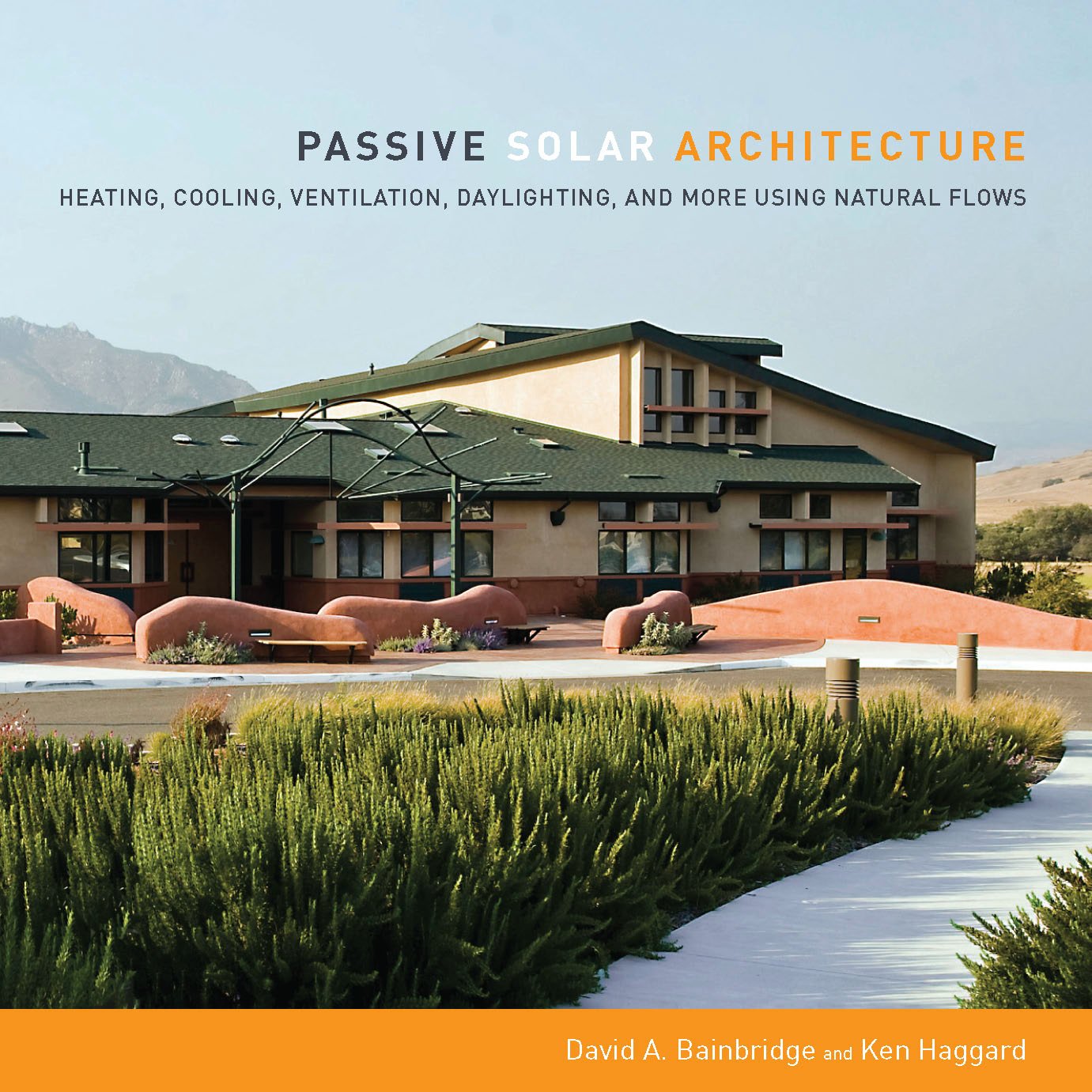 Retail Price: $85.00
Sale Price: $55.25
In this comprehensive overview of passive solar design, two of America's solar pioneers give homeowners, architects, designers, and builders the keys to successfully harnessing the sun and maximizing climate resources for heating, cooling, ventilation, and daylighting.
Bainbridge and Haggard draw upon examples from more than three decades of experience to offer overarching principles as well as the details and formulas needed to successfully design a more comfortable, healthy, beautiful, and secure place in which to live. Even if the power goes off.
Bookbuilders of Boston gave Passive Solar Architecture an award for its professional and inf
ormative
design.
READ MORE HERE…
Adobe Homes for All Climates: Simple, Affordable, and Earthquake-Resistant Natural Building Techniques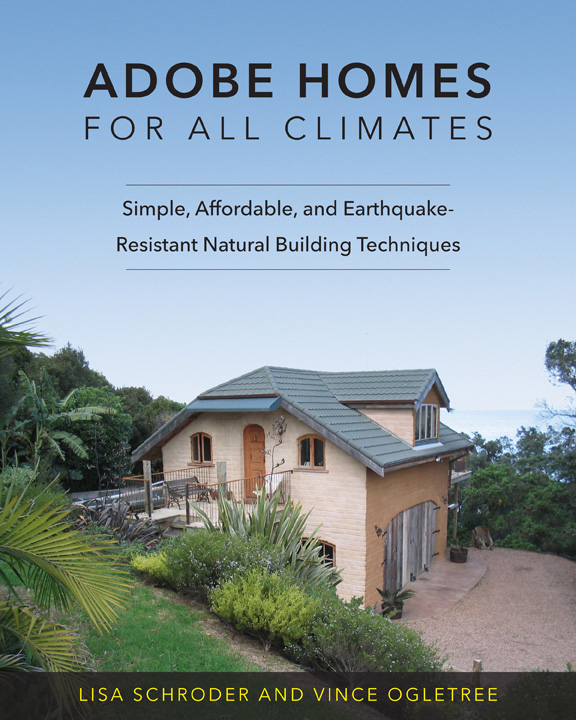 Retail Price: $34.95
Sale Price: $22.72
Adobe bricks are an easy way to achieve a solid masonry-wall system. Contrary to stereotypes, adobe is adaptable for use in cold, wet climates as well as hot, dry ones. Energy and resource efficient, and requiring minimal effort for long-term maintenance, the humble adobe brick is an ideal option for eco-friendly building throughout the world.
Equipped with this book, you will be able to obtain a building permit, make and build with adobe bricks to create a beautiful, energy-efficient home that will last for generations to come.
Su Casa magazine reviewed Adobe Homes for All Climates.
READ IT HERE…
Masonry Heaters: Designing, Building, and Living with a Piece of the Sun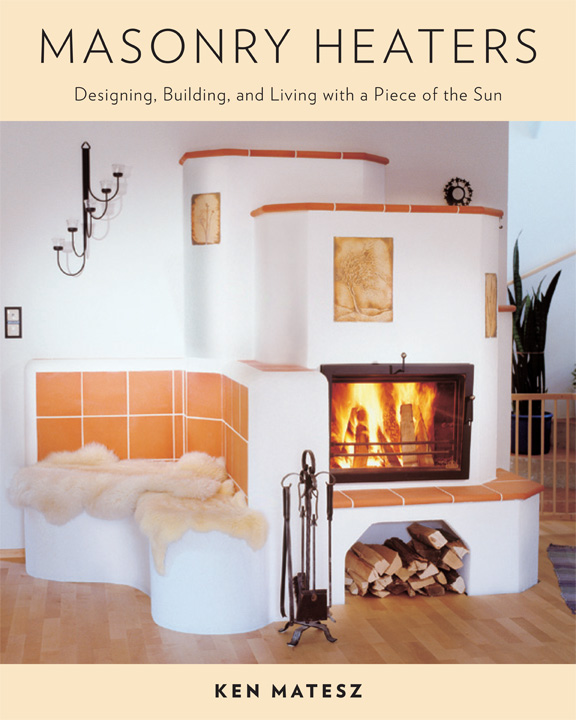 Retail Price: $39.95
Sale Price: $25.97
Masonry Heaters is a complete guide to designing and living with one of the oldest, and yet one of the newest, heating devices. The value of a masonry heater lies in its durability, quality, serviceability, dependability, and health-supporting features. And it is an investment in self-sufficiency and freedom from fossil fuels.
Those who are looking to build, add onto, or remodel a house will find comprehensive and practical advice for designing and installing a masonry heater, including detailed discussion of materials, code considerations, and many photos and illustrations.
Check out the Google Preview for gorgeous photos from the book. READ IT HERE…
Roundwood Timber Framing: Building Naturally Using Local Resources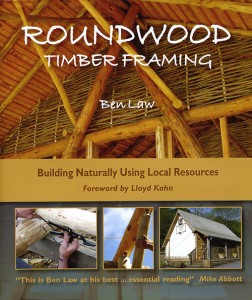 Retail Price: $39.95
Sale Price: $25.97
This definitive manual marks the birth of a new vernacular for the 21st century.
Over 400 colour photographs and step-by-step instructions guide you through the building of anything from a garden shed to your own woodland house. This practical 'how to' book will unquestionably be a benchmark for sustainable building using renewable local resources and evolving traditional skills to create durable, ecological and beautiful buildings.
What does a roundwood building look like? Take a tour of Ben Law's home in this brief video. WATCH IT HERE…
The Hand-Sculpted House: A Practical and Philosophical Guide to Building a Cob Cottage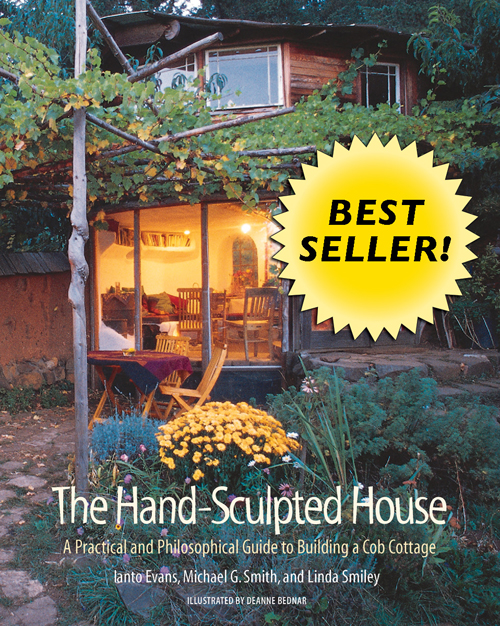 Retail Price: $35.00
Sale Price: $22.75
Cob is a building method so old and so simple that it has been all but forgotten in the rush to synthetics. A cob cottage, however, might be the ultimate expression of ecological design, a structure so attuned to its surroundings that its creators refer to it as "an ecstatic house."
The Hand-Sculpted House is theoretical and philosophical, but intensely practical as well. You will get all the how-to information to undertake a cob building project. As the modern world rediscovers the importance of living in sustainable harmony with the environment, this book is a bible of radical simplicity.
You can browse and preview the full book here. READ IT HERE…
The Straw Bale House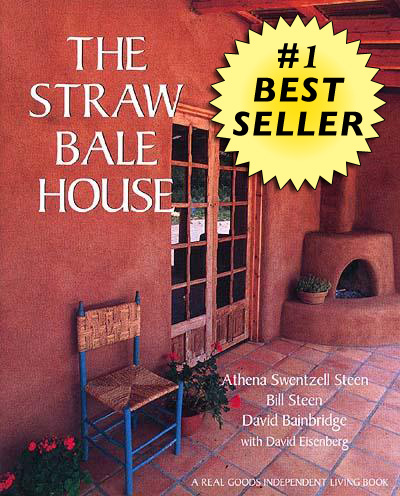 Retail Price: $30.00 
Sale Price: $19.50
Imagine building a house with superior seismic stability, fire resistance, and thermal insulation, using an annually renewable resource, for half the cost of a comparable conventional home.
Welcome to the straw bale house! Whether you build an entire house or something more modest—a home office or studio, a retreat cabin or guest cottage—plastered straw bale construction is an exceptionally durable and inexpensive option.
This book is our all-time #1 bestseller!  
Athena Steen tells her story in this excerpt from the book.
READ IT HERE…
The Carbon-Free Home: 36 Remodeling Projects to Help Kick the Fossil-Fuel Habit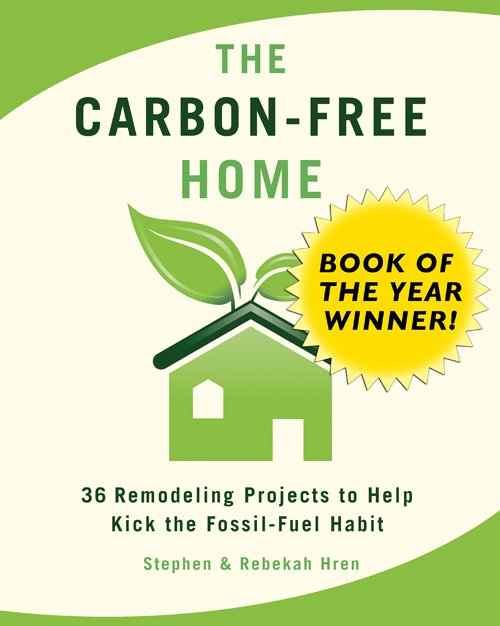 Retail Price: $35.00
Sale Price: $22.75
You probably know that energy used in your home produces more global-warming pollution than your car, but what can you do to reduce your reliance on fossil fuels?
Read this book—then grab your handsaw, tape measure, and drill, and get started! A life powered by the sun is waiting for you. Meant as a guide for renovating existing homes, The Carbon-Free Home gives you the hands-on knowledge necessary to turn your existing house into an environmental asset.
Save money this summer: ditch your clothes dryer! Just one of many great projects from the book.
GET STARTED…
Build Your Own Earth Oven: A Low-Cost Wood-Fired Mud Oven; Simple Sourdough Bread; Perfect Loaves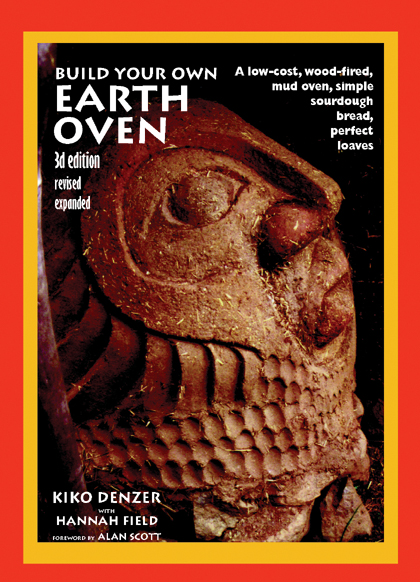 Retail Price: $17.95
Sale Price: $11.67
Earth ovens combine the utility of a wood-fired, retained-heat oven with the ease and timeless beauty of earthen construction.
Build Your Own Earth Oven is fully illustrated with step-by-step directions, including how to find materials, build an oven, tend the fire, and how to make perfect sourdough hearth loaves in the artisan tradition.
Why an earth oven? What is this "cob" stuff anyway? Read the book's introduction to find out.
READ IT HERE…
The Passive Solar House, Revised and Expanded: The Complete Guide to Heating and Cooling Your Home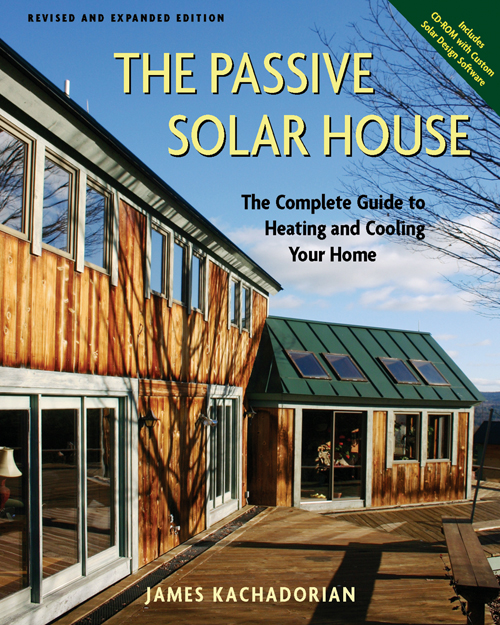 Includes instructional DVD

Retail Price: $40.00


Sale Price: $26.00
For the past ten years The Passive Solar House has offered proven techniques for building homes that heat and cool themselves, using readily available materials and methods familiar to all building contractors and many do-it-yourself homeowners.
This is the building book for a world of climbing energy costs. Applicable to diverse regions, climates, budgets, and styles of architecture, Kachadorian's techniques translate the essentials of timeless solar design into practical wisdom for today's solar builders. Includes a CD-ROM with Custom Design Software.
Use your windows to heat your home. FIND OUT HOW…
More New and Noteworthy Titles On Sale
---