Hervé Kempf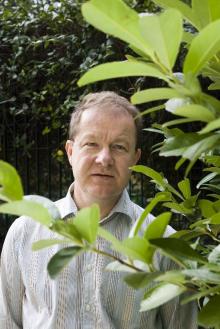 Hervé Kempf was born in 1957 in Amiens, north of Paris, in France. After studies in economics, history, and political science, he became a journalist. Since 1988 he has specialized in environmental and ecological reporting. He created the environmental magazine
Reporterre
, and has written for scientific and economic newspapers. He has worked with
Le Monde
, the most influential French newspaper, since 1998, where he is the Environmental Editor and covers ecological topics, notably climate change and biodiversity.
Le Monde
now has an entire section devoted to environment and science. Traveling worldwide for his reporting, Kempf makes his home in Paris.
His previous books are
La guerre secréte des OGM
(
The Secret War of GMOs
, 2003), which tells the history of transgenic research and development, and the rebellion against it in Europe, and
Gaza, la vie en cage
(with photos from Jérome Equer, 2005), which tells the daily life of inhabitants of the Gaza strip—it has been translated and published in the U.S. as
Gaza, Life in a Cage
(Algora, 2006).
Photo courtesy of Philippe Matsas.