Amory Lovins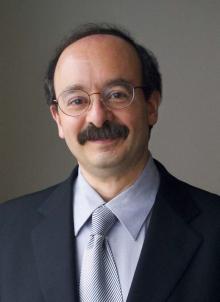 Amory Lovins, a consultant physicist, is among the world's leading experts in energy and its links with resources, security, development, and environment. He has advised the energy and other industries for four decades as well as the U.S. Departments of Energy and Defense. His work in 50+ countries has been recognized by the "Alternative Nobel", Blue Planet, Volvo, Zayed Future Energy (Runner-Up), Onassis, Nissan, Shingo, Goff Smith, and Mitchell Prizes, the Benjamin Franklin and Happold Medals, MacArthur and Ashoka Fellowships, 11 honorary doctorates, honorary membership of the American Institute of Architects, Foreign Membership of the Royal Swedish Academy of Engineering Sciences, honorary Senior Fellowship of the Design Futures Council, and the Heinz, Lindbergh, Jean Meyer, Time Hero for the Planet, Time International Hero of the Environment, Popular Mechanics Breakthrough Leadership, National Design, and World Technology Awards.
A Harvard and Oxford dropout and former Oxford don, he has briefed 20 heads of state and advises major firms and governments worldwide, recently including the leadership of Coca-Cola, Deutsche Bank, Ford, Holcim, Interface, and Wal-Mart. He cofounded in 1982 and serves as Chairman and Chief Scientist of Rocky Mountain Institute, an independent, market-oriented, entrepreneurial, nonprofit, nonpartisan think-and-do tank that creates abundance by design. His most recent visiting academic chair was in spring 2007 as MAP/Ming Professor in Stanford's School of Engineering, offering the University's first course on advanced energy efficiency (www.rmi.org/stanford). The latest of his 30 books are Small Is Profitable: The Hidden Economic Benefits of Making Electrical Resources the Right Size, an Economist book of the year blending financial economics with electrical engineering, Winning the Oil Endgame. An anthology from his 1968-2010 work, The Essential Amory Lovins, is being released this year. He is also the co-author of the sustainable business classic, Natural Capitalism. In 2009, Time named him one of the 100 most influential people in the world, and Foreign Policy, one of the 100 top global thinkers.
Amory's Books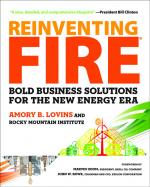 Bold Business Solutions for the New Energy Era
Imagine fuel without fear. No climate change. No oil spills, no dead coalminers, no dirty air, no devastated lands, no lost wildlife. No energy poverty. No oil-fed wars, tyrannies, or terrorists. No leaking nuclear wastes or spreading nuclear weapons. Nothing to run out. Nothing to cut off. Nothing to worry about. Just energy abundance, benign and affordable, for all, forever.